There are many questions that pop up time and time again so here are a few with some of my answers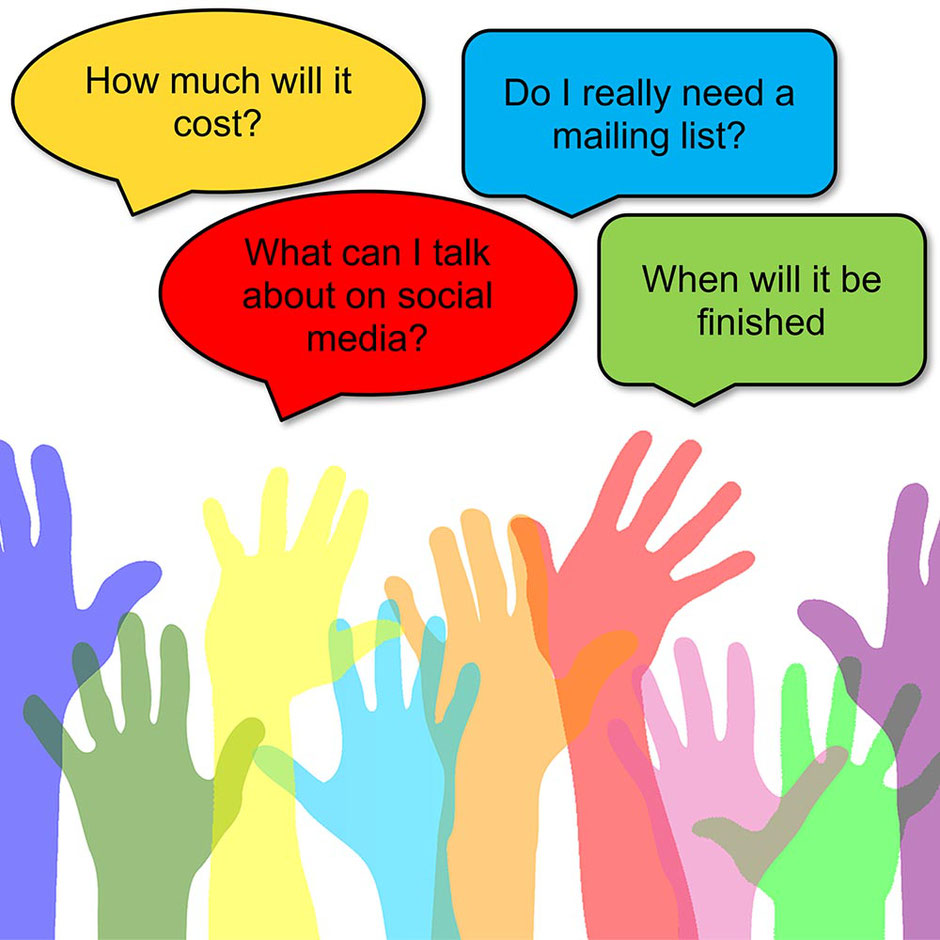 How Much Will A Website Cost?
Everyone wants different things and not everyone knows what they want or need. My job is to try to anticipate what people might need but then to give them options so that they can choose what suits them best and it is a fine balance between people's budgets, expectations and what I know they need based on experience and knowledge of the industry.
When Will My Website Be Finished?
Websites are never finished, they constantly evolve! Yes your initial website is a big outlay but nothing should stand still - it will start to look dated, things are no longer current, Google and other search engine algorithms start to take less interest, SEO starts to become less effective. It should always be part of your plan to continually update your website with fresh products, new information, new photographs, details of processes, exhibitions and workshops etc and finetune SEO on an ongoing basis. Every couple of years give it a fresh new look, it might just be a slight change of colour, layout, some new main images but its important to keep things moving and keep a budget or reserve time for this.
Do I Really Need A Mailing List?
YES YES YES you really do need a mailing list and now more than ever you should be building that list and moving people from rented platforms in social media to a platform you actually own and does not get filtered. Yes it will involve effort to send each newsletter but keep it brief and regular and as it grows the effort will remain the same but payback will increase dramatically! Not building one and nurturing it is one of the biggest mistakes you can make!
What Can I Talk About On Social Media?
There is so much you can talk about on social media. The key is planning, following other people that you want to emulate, joining projects like March Meet The Maker, Inktober, The 100 Day Project and more, run an online exhibition of your work. There are so many things but you have to get the balance right and create a feed that is appealing to your audience so that they want to follow it. I will be talking much more about this in my blog soon.
If you have found this free advice useful, please return the favour by following me on Instagram or Facebook liking my posts and mentioning me to your friends! Switch on notifications (see Day 40 - How To Get In First) and join my mailing list so you don't miss any posts! Thanks.