Day 111 - Corvid 19 Safe Posting & Receiving - simple shipping precautions during the current pandemic
In 110 Royal Mail Click & Drop I talked about a great new service from Royal Mail here in the UK that will help to keep you safe as you try to keep your art, craft or photography business running by shipping online orders. There are, however, still lots of mixed feelings out there as was seen in some of the responses to my last post which I want to try to address more here.

Whilst many high street companies are vamping up their online efforts to balance high street loses during lockdown we are seeing a great increase in demand on postal services while people are either unable to buy from the high street because it is shut or simply don't want to take the risk of shopping on the high street. Some smaller businesses are also doing the same in order to survive but others are struggling with the ethics of it - if they do it are they putting themselves more at risk, postal workers more at risk and their customers more at risk? All very valid concerns and I totally get them but is it possible to continue with a better knowledge of what the risks are?
What Do We Know?
There are still a lot of unknowns about Corvid 19 but there is also a lot of evidence out there and guidelines that we can use in order to continue responsibly. I have researched a number of avenues to look at this and have come up with the following advice. 
The World Health Organisation (WHO) states that it is currently 'not certain' how long the coronavirus can survive on different surfaces but it does appear to 'behave like other coronaviruses' and research suggests that is between several hours and a few days. It also suggests that while surfaces that have come into contact with the coronavirus may remain contaminated for a short amount of time the 'likelihood of an infected person contaminating commercial goods is low'. It goes on to say that 'the risk of catching the virus from a package that has been moved, travelled and exposed to different conditions and temperature is also low'.
A recent study published in the New England Journal Of Medicine tested how long the coronavirus can last on different types of surface under laboratory conditions. It concluded that the virus can remain viable on copper for up to 4 hours, on cardboard for up to 24 hours and on plastic and steel for up to 3 days.
According to Public Health England and the World Health Organisation there is 'minimal risk of catching the virus via parcels and letters so it is safe to send and receive these items'.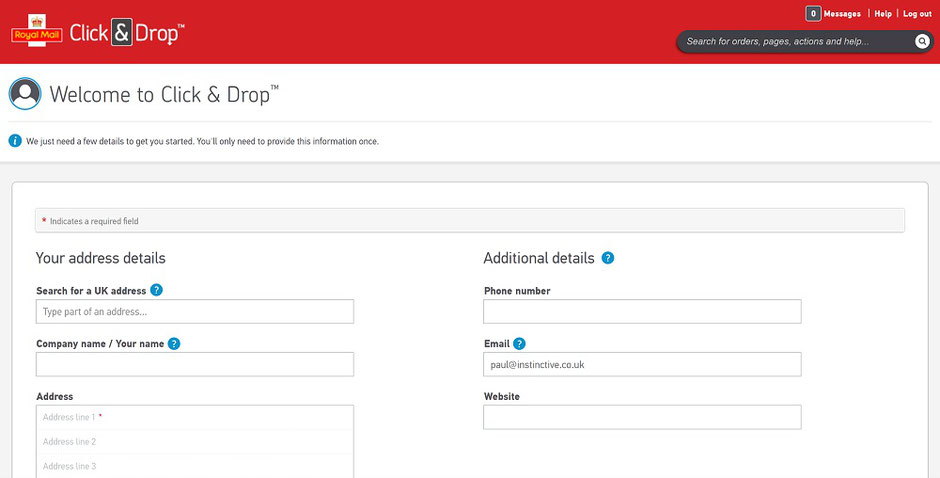 Staying Safe Receiving Goods
So based on the evidence the risk to you and your customers receiving goods is low. There are, however, steps that you can take to reduce the risk further. When receiving ask the postman or courier to step back having posted your item or left it on your doorstep (most postal workers already work to this practice now). Once you receive the item then immediately quarantine it for 24 hours before opening. Place items in a room / cupboard where they will not come into contact with anything else you might need during that time. If the items include harder items such as plastic or metal increase this to 72 hours. Remember, however, that if the item is sealed the item inside may have already experienced up to 48 hours quarantine internally while it has been in the postal service.
When opening product throw away the packaging immediately. If you need to open it before the quarantine period consider opening it outside, throwing the package away then disinfecting the item before bringing it inside and washing your hands. 
Following these simple steps should ensure that you and your customers can receive goods safely.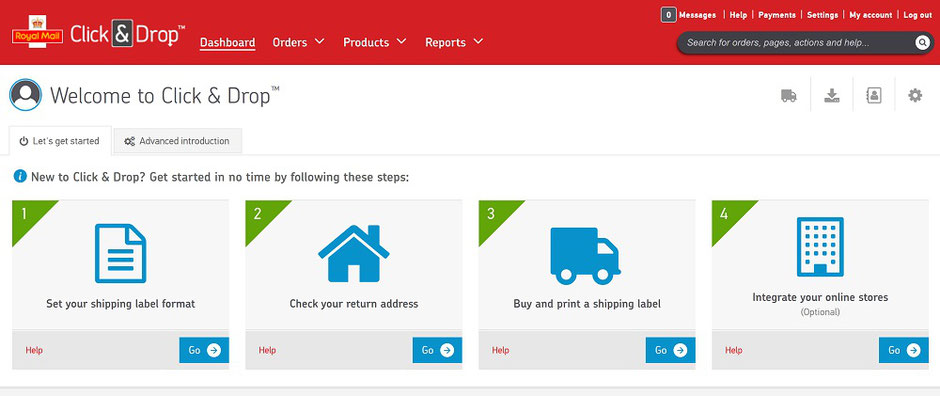 Sending Items Safely
In order to send items safely be sure to wash your hands thoroughly before handling and packaging any product. Use packaging and materials that have been with you for some time rather than just arrived and possibly contaminated. Ensure that you send information to your customer about how to receive goods safely (eg despatch email, website note, note in packaging etc). Print your own postage labels using a service such as Royal Mail Click and Drop here in the UK. Drop the item into a local post box at a quiet time or if larger drop it at your local post office at a quiet time - no need to stop and linger, queue up, sign anything, pay for anything just drop and go!
But My Products Are Not Classed As 'Essential'?
There is a bit of a misunderstanding under the idea of essential items right now. If you think about why the phrase 'essential items' was developed it was in order to find a way of creating social distancing and lock down measures to slow the spread of the coronvirus. It is predominantly aimed at the high street where lots of people walk into shops and quickly spread the disease by coming into close contact with others, handling goods and so on. Shops that have been deemed as 'non essential' have closed on the high street to minimise this risk. Many of the brands that have closed on the high street, however, continue to trade online and are increasing their online efforts. Others are not. The ones that are continuing are able to do so by introducing new methods of working to ensure social distancing and safe product handling practices. Those that are unable to do that and only have crowded working environments where they would put staff and the public at risk are not able to continue.
As an indie business you are able to continue and ethically should feel comfortable doing that if you are adopting safe practices.
But Am I Putting Postal Workers At Risk?
If you are following safe practices then the risk you pose to postal workers is very low indeed. There is an increased demand on the postal services and they are quickly adapting to meet this demand and adjusting their own practices to ensure that they follow safe practices too. Check the website for the postal service you use and you will be able to read about how any risk to staff and customers is being minimised throughout the service. If you are still worried put your parcel in the post after the last collection so that it starts its quarantine in the post box! Leave it in your hallway for 24 hours before courier collection then handle it with gloves keeping safe distance from the driver. Many items once in the system will be handled by automated processes that will enforce a period of quarantine too which remember for cardboard and paper is 24 hours!
Conclusion
I cannot tell you that you will be 100% sure there is no risk to anybody but then when you get in a car each day, cross the road, get on plane, train or boat how much risk is there? There is always risk around us all the time, the important thing is to be aware of the risks, to manage them and minimise them otherwise we would either be fool hardy or would never venture outside of the house.
Stop producing your wonderful products though and withholding all the pleasure that people get when they send them to their isolated loved ones or receive them for themselves and you simply add to the doom and gloom that surrounds us at the moment because of the current situation in the world. This situation is far from short term and will continue for some time! Shine your light and bring more joy into the world. It is needed now more than ever!
Further Reading
You might find this article I found during my research from the Independent useful.
If you have found this free advice useful, please return the favour by following me on Instagram or Facebook liking my posts and mentioning me to your friends! Switch on notifications (see Day 40 - How To Get In First) and join my mailing list so you don't miss any posts! Thanks.