Ok so this is where I get to promote myself is it then? Tell you what I do and see if you want to buy anything? I struggled with this in my previous role where I was developing computer software for 25 years but at the end of that I nearly had it all worked out, it took a while though! Things have been a bit different with what I am doing now. I kind of fell into it supporting Lucy, it wasn't really planned initially, word of mouth got out rather than setting my stall up first and then things just got busy so apologies if you have been to my website and not really found what you have been looking for previously.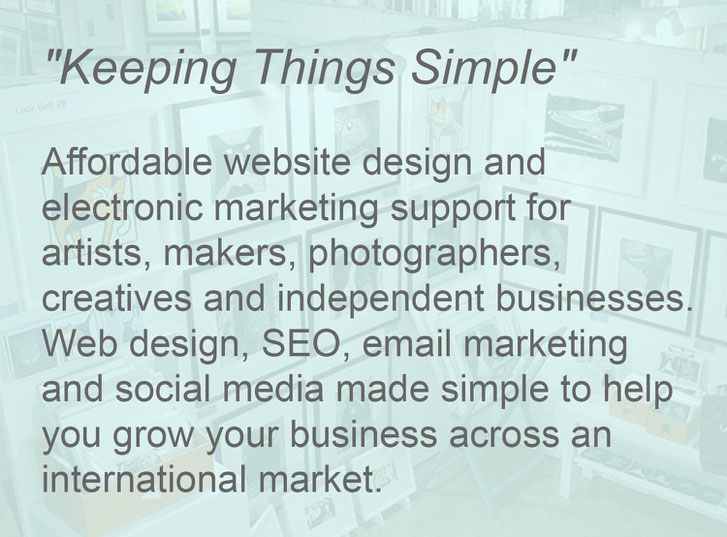 A few changes were well overdue and I needed to lay things out clearly so this prompt has made me do just that this weekend in fact! If you go to my website now through the link in my bio you will see the 3 different types of fixed price website design service along with a rather unique 'commission only' service I provide where payment is taken as a commission on sales rather than up front fee, a bit like a gallery sale or return only much better, more far reaching and cheaper! I am introducing audit / review services to look at your existing website, your SEO and your social media to see how it is working for you and give you pointers to improve and I have introduced a consultancy / mentoring service where you can quiz me about anything online marketing for your art, craft or photography business.
Lots of free advice will continue to remain available but if you need help moving things along or a more personal approach then please get in touch! I would love to know what you think of the things I have listed and anything else you would like to see?
If you have found this free advice useful, please return the favour by following me on Instagram or Facebook liking my posts and mentioning me to your friends! Switch on notifications (see Day 40 - How To Get In First) and join my mailing list so you don't miss any posts! Thanks.