Day 110 - Royal Mail Click & Drop - a convenient, safe and easy way to despatch your product
A quick break from SEO today just to bring some important news about shipping. The corona virus outbreak has obviously caused a great deal of worry amongst artists, makers and photographers as it has many independent business. The reaction varies between widespread doom, gloom and anxiety through a sense of optimism and opportunity and many shades in between. I am seeing people panic and close shop temporarily or permanently worried that they will not be able to get through the epidemic, worried about the risks associated with receiving things through the post, worried about the risk that they pose to other people sending things through the post and I am seeing others desperate to strengthen their online presence to replace lost income and all of this around a difficult time caring for loved ones, children home schooling, so many restrictions on normal daily life and so on.

It is a time of rapid change and understandably is causing a lot of confusion and concern right now but it is important to understand that this is not short term, disruption is going to continue for months and if we are going to get through it we need to adapt the way we do things and seek out new opportunities to replace some of the opportunities that have been taken away. It is a time to strengthen your online presence as the high street grinds to a halt and everybody diverts their attention online but we need to do this sensibly and responsibly.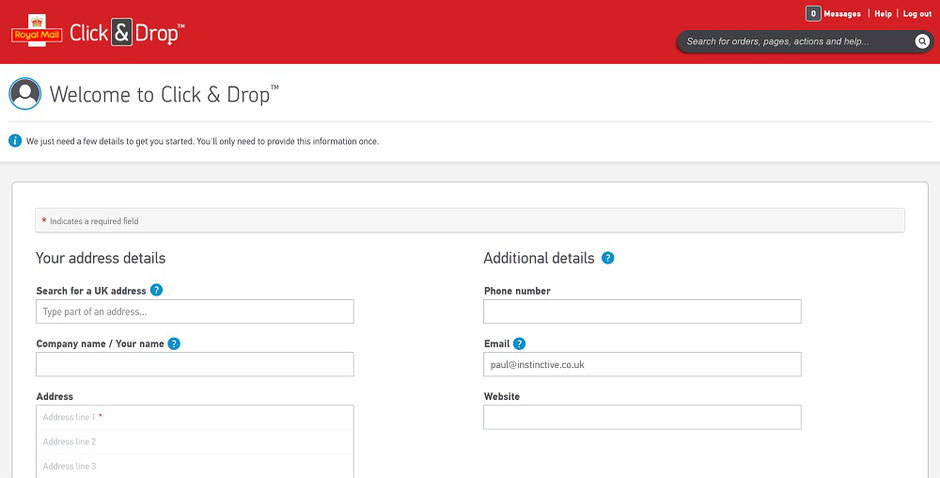 One way to do this here in the UK is using the Royal Mail 'Click and Drop' service. Using this service you can print the postage labels and pay for your postage at home. You can stick the labels on your letters and parcels then for smaller items you can just deposit them straight into the postbox or for larger items just drop them at your post office or drop off point.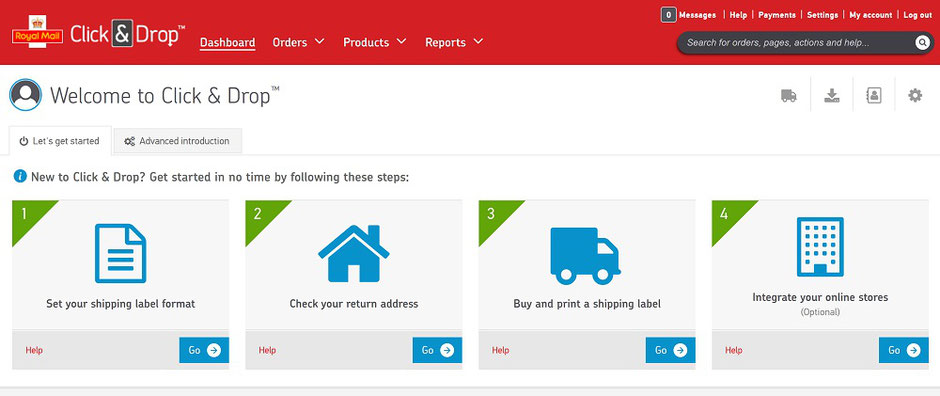 This service can be used whether you are sending a single letter or whether you are sending hundreds of items per week. The service costs the same as paying over the counter for low volumes but if you are sending more than 20 items per week you can apply for a business account where you will be able to save money. You can enter your details each time or register an account to reduce the amount of information required each time. For larger volumes you can also connect the service to download outstanding order details to your Etsy shop, eBay, Amazon and other popular online selling platform to avoid rekeying all the order details already held there. You can even import spreadsheets from your website shop and export postage details from your account for your annual accounts!
Sending letters and parcels this way will really help to minimise risk to you and others during the epidemic by avoiding queuing at the post office but once things settle down hopefully in a few months time there will continue to be advantages in terms of convenience, time saved processing your orders and reduced costs for larger volumes. 
I hope to create some packaging risk and advice for you and your customers in a later post along with information about sending larger items. Do you use this service yet or are you overseas and use a different service? I would love to hear your experience?
If you have found this free advice useful, please return the favour by following me on Instagram or Facebook liking my posts and mentioning me to your friends! Switch on notifications (see Day 40 - How To Get In First) and join my mailing list so you don't miss any posts! Thanks.