I like to think there are lots of personal touches around everything I do but one that is consistently commented on is my personal direct messages in Instagram. Every time that someone new likes one of my posts on Instagram I check out their profile. I check whether they are already following me or have had a message from me before. If they are not I scan their profile for a name and sometimes have to visit their website or Etsy shop to find it then I send them a personal DM direct message thanking them for liking my message and telling them a little bit more about me and why they might like to follow me. I would say between 1 in 5 to 2 in 5 of these convert to follows when they might not have done without my message.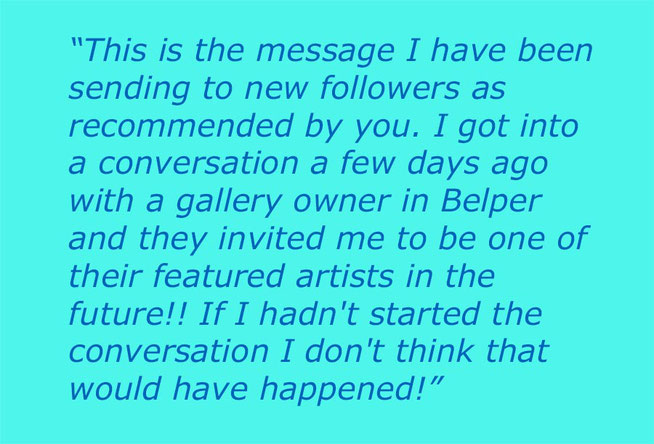 When people follow I have a similar DM that I send to them welcoming them on board and telling them a little bit more and asking them to engage with me and ask questions on my posts etc. With each DM I will tailor it slightly to the individual based on their profile and feed to make it more personal. If they have had messages from me before but not followed yet I might just like a handful of their recent posts in return.
Both of these personal touches generate responses that show that people love this approach. It helps my account grow quicker and it kick starts a new relationship with people so that people realise I am approachable and they will more readily engage with me. Read more in 38 - Talk To New Likes and Follows.
Does anybody else do this?
If you have found this free advice useful, please return the favour by following me on Instagram or Facebook liking my posts and mentioning me to your friends! Switch on notifications (see Day 40 - How To Get In First) and join my mailing list so you don't miss any posts! Thanks.