Day 106 - What Is Google Analytics, do I really need it and how will it help improve my SEO?
In order to do your SEO well there are a few tools that you need to put in place to help you. Fortuntately most of these are free. In 104 - Register With Google Search Console I introduced Google Search Console. This tool is concerned with checking your performance in Google searches. It identifies where you rank in those searches on what words and phrases and measures how those perform in getting people to click from the search results to go to your website as well as checking the general health of your website which will help rankings. Whilst I only introduced it a few days ago I will go much further into its workings in future posts, the important thing is you register your website with it NOW if you haven't already so that it can start accumulating data for you.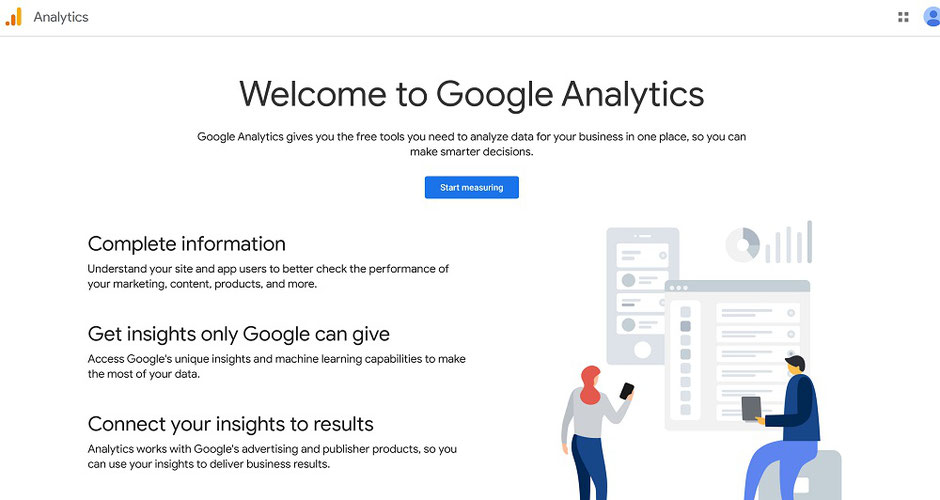 Today I want to talk about Google Analytics. This is another important SEO tool from Google. This time instead of being concerned about searching and rankings this tool analyses what people actually do once they enter your website, where they came from, what pages they visited, how long they spent there, where they went on to from there and so on. This information is essential in understanding aspects of your website that may not be working well or that you can improve. It is all very well ranking well in search but that is no good to you if once people click on your website they quickly lose interest and go elsewhere.
As with Google Search Console if you have not already registered your website with Google Analytics you should do this now even though it may be a few weeks before you start to see some more detailed posts about it from me. The reason for this is so that it can start accumulating data for you right away so that you have something meaningful to look at when we come to it later.
Please do not be put off by Google Analytics. It can at first appear extremely complex and overwhelming. Many features are aimed at professionals but as always I hope to simplify things for you so that it becomes much easier to understand and so that it will start to provide some really useful insights for you to improve your website and sales conversions. 
In order create an account your should sign into Google Analytics with your Google Account. Once in there click the 'Admin' button at the bottom left of the side menu then under the 'Admin' tab click 'create account'.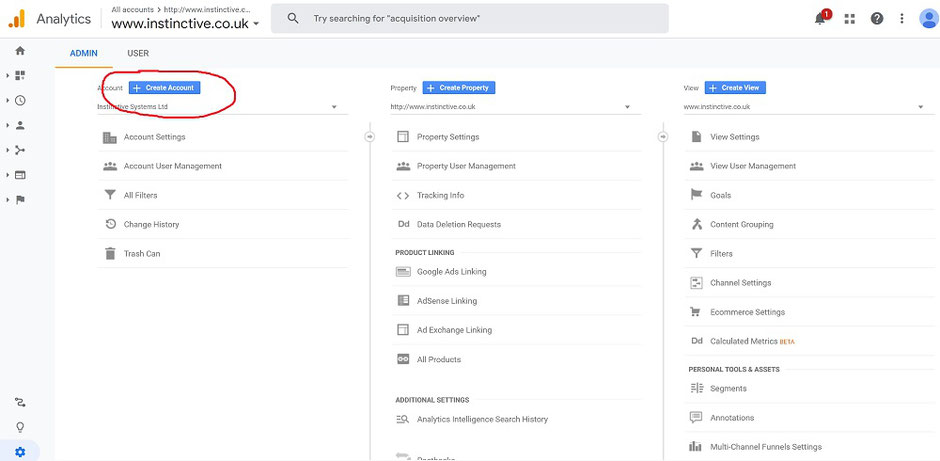 Next enter a name for your account. This could simply be your name or business name. There are a number of tick boxes to control whether you send extra information to Google from your account. Once you have decided which ones to tick press the 'next' button.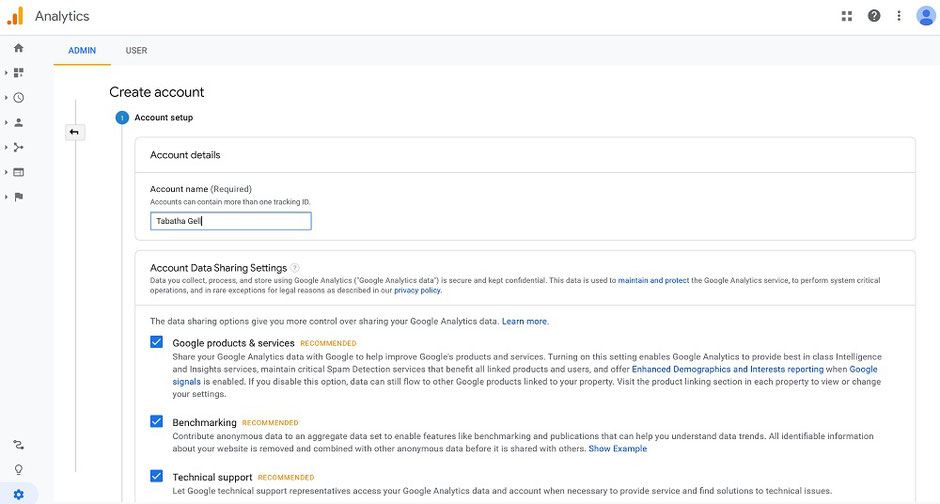 On the next screen decide what you want to measure. For the purpose of what I am covering I will simply be using the 'web' option to measure details about websites. Once you have selected that option press 'next' again.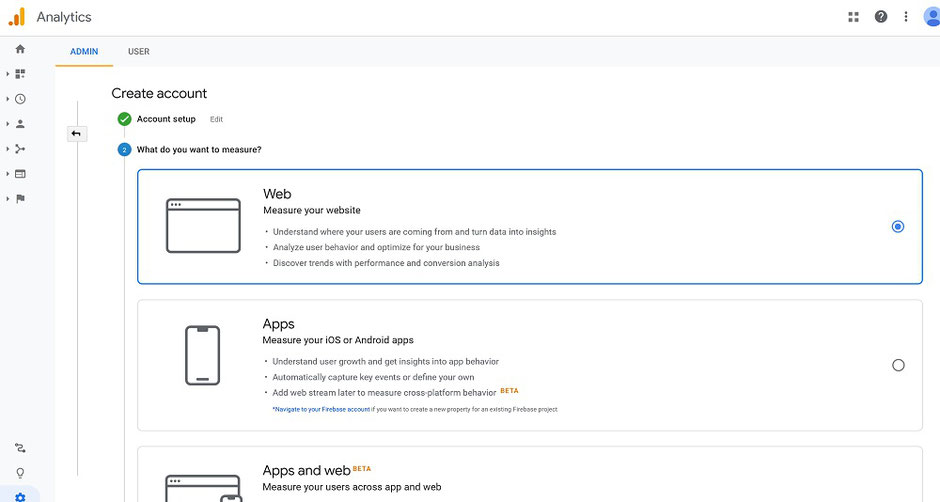 Finally tell Google Analytics about the website you want it to analyse. Give the website an easy to reference name followed by a website address, tell Google what your time zone is and then press 'create'.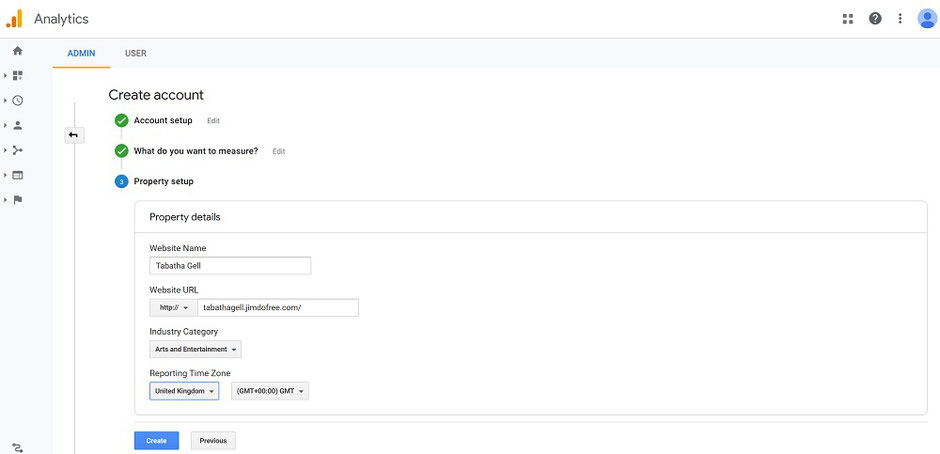 You should then see a screen asking you to accept Googles terms and conditions then should arrive at a screen similar to the one below where you will see a 'tracking ID' and a global site tag. Depending on where your website is hosted you may simply be able to copy and paste your tracking ID to an area in your webite design software or you might have to copy the global site tag code to the header code area in your website and may need to consult your website host for which to use and where to place it.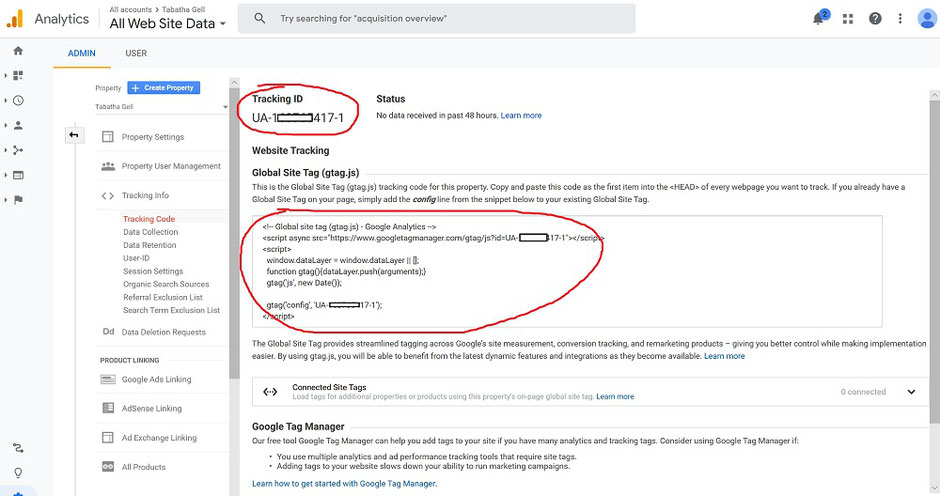 If you are using Jimdo as discussed in Day 9 - Create Your First Website then the process is really straightforward - simply go to the menu, select 'SEO' then select 'Google Analytics' and paste in your tracking ID and press 'Save'. You should see a message to say that Google Analytics is successfully connected. Once connected then every time one of your website pages is loaded by somebody from that point forward it will report lots of information about who called that page and how, where they came from, how long they stayed, what device they were using, what they did next and so on to Google so that Google can start tracking its usage for you accumulating lots of information that will help you make better decisions about your website from that point forward. As a test once configured browse your website then access 'Real Time' then 'Overview' in Google Analytics and you should see it tracking you!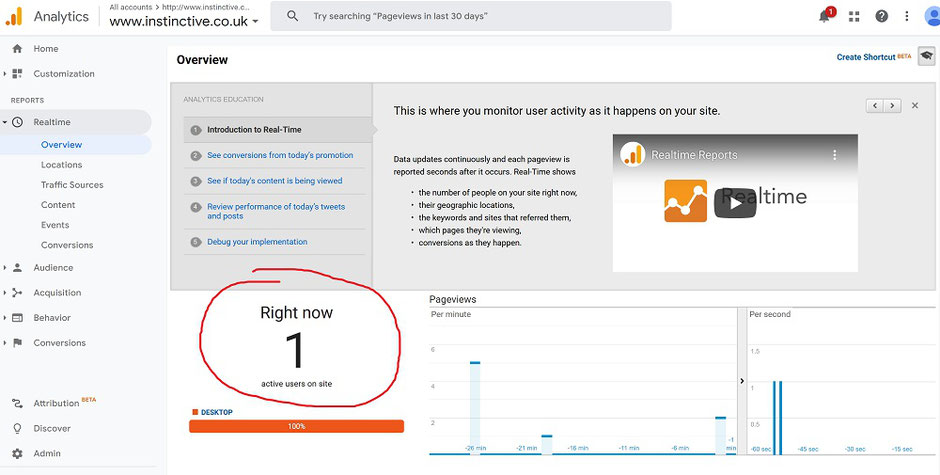 Remember Google Analytics IS COMPLICATED - don't worry about that now I will simplify it for you later, just get it installed now so that it can start accumulating data we can look at later! You should also own and have the account in your own name. If you wish to share your analytics data with an agency or other individual to support you simply click 'Admin', 'Account User Management' then add an email address for the agency or individual you want to share your data with.
Do you have Google Analytics tracking installed on your website? Have you used it much yet? How is it going?
If you have found this free advice useful, please return the favour by following me on Instagram or Facebook liking my posts and mentioning me to your friends! Switch on notifications (see Day 40 - How To Get In First) and join my mailing list so you don't miss any posts! Thanks.