I have a number of unique selling points but the one that gets highlighted time and time again is how I help to 'keep things simple'. This was a key aim when I registered my business as 'Instinctive Systems' back in 1991 and it is as relevant today as it was then. I don't want to confuse people with technical language and complex technology. I want to help people to make use of modern technology to help their businesses grow and explain things in simple terms so that they are easy to understand. I want things to make sense to people so that they understand why things should be done in a certain way using software that helps them to achieve their goals in a way that makes total sense to them and doesn't overwhelm or confuse them.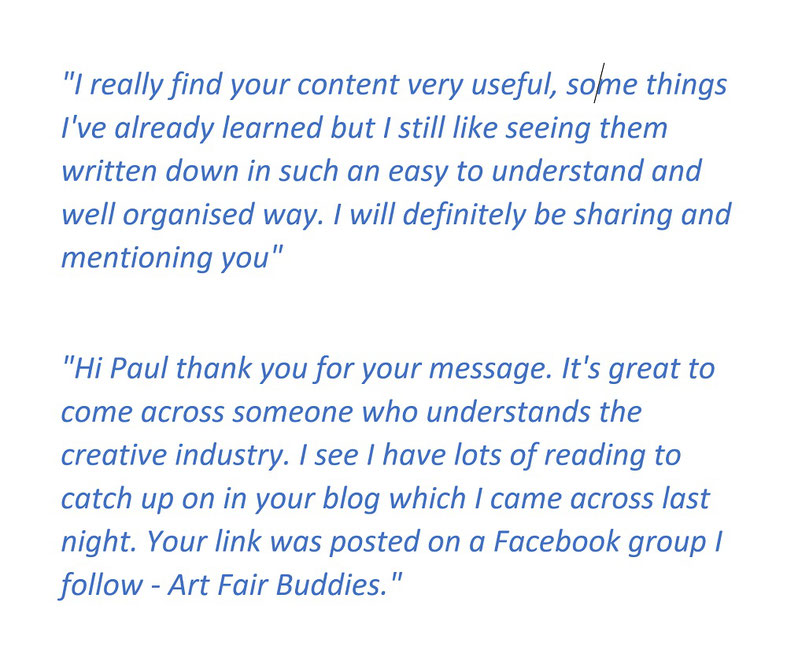 I think a second USP is that I am doing all of this on the back of working so closely with my printmaker partner Lucy Gell. I am not simply an IT professional on the outside advising businesses in an industry totally foreign to me, I am completely immersed in that industry with Lucy and completely relate to the Indie businesses I work with as Lucy and myself are both Indie businesses ourselves!
Would anyone agree with my USPs?
If you have found this free advice useful, please return the favour by following me on Instagram or Facebook liking my posts and mentioning me to your friends! Switch on notifications (see Day 40 - How To Get In First) and join my mailing list so you don't miss any posts! Thanks.