Day 104 - Register With Google Search Console - why it is essential you do this for SEO
This is the first in what will be a series of posts on SEO (search engine optimisation). If you are not sure why you need SEO checkout 103 - What Is SEO And Why Do I Need It?. Google accounts for 80% or more of internet search engine searches. Even if people choose another search engine there is a high chance that its data is powered by data from Google so it is essential that Google is central to everything that you do with SEO.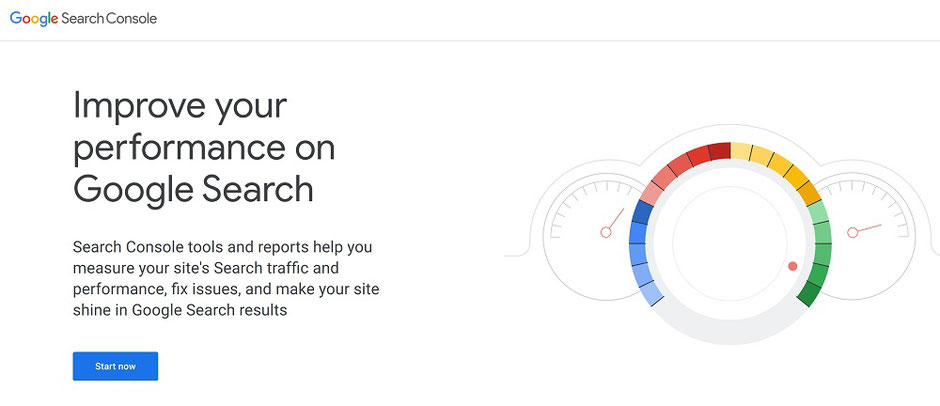 So what is Google Search Console? This is one of several tools that Google provides (free of charge) to help you manage your website and its presence in Google searches. Once you have registered your website with the search console you can tell it about pages in your website and ask it to include them in searches (as well as exclude them!), you can check on the general health of your website, you can identify problems in your website that might affect your rankings in google and most importantly you can track how your website is performing in searches and improve how it performs.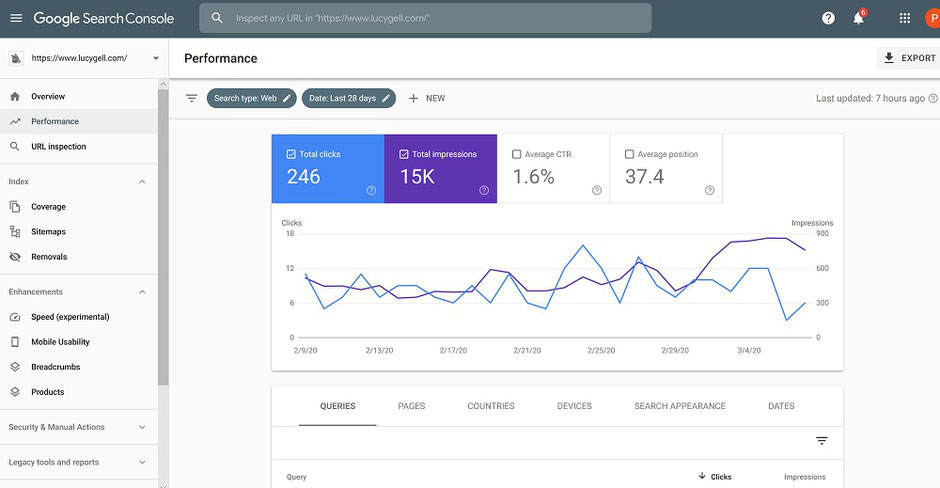 I intend to talk about many aspects of Google Search Console in the coming weeks, but for now I simply want you to ensure that your website is registered with it. Once it is registered it will start to accumulate data about your website and how it is performing in searches. It is essential that your have some historic data about this before you start tweaking things to improve your SEO. It can be a little overwhelming at first looking through reports etc, they can seem confusing at best and alarming at worst but I will try to explain all over time so that it is easy to use and manage starting with the basics.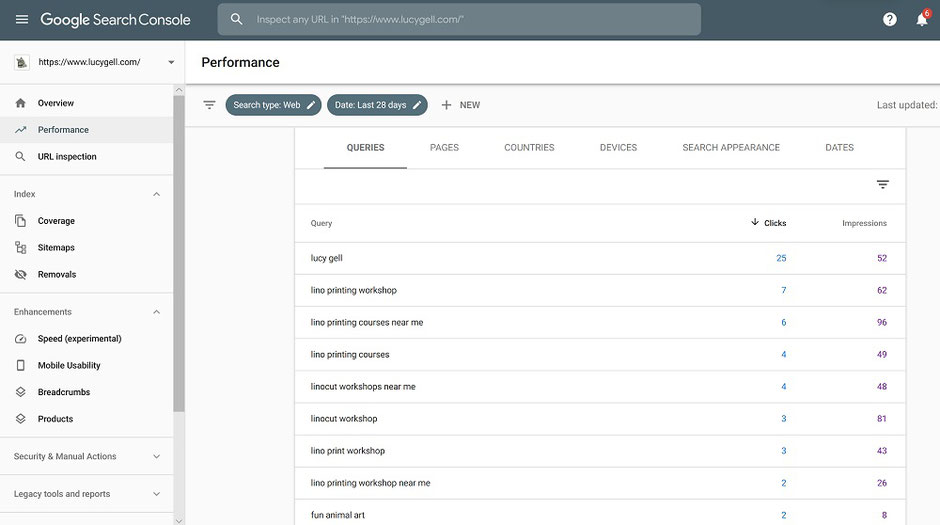 So the first thing to do is create a Google account if you do not have one already. If you already have Google Analytics, Google Ads, Google Mail or any other Google tool you will already have a Google account to log into that one rather than creating another. Once you are logged in to Google Search Console select the 'properties' area at the top left and choose 'add property'. If you maintain multiple websites as I do you can add a property for each website and you can quickly switch between them.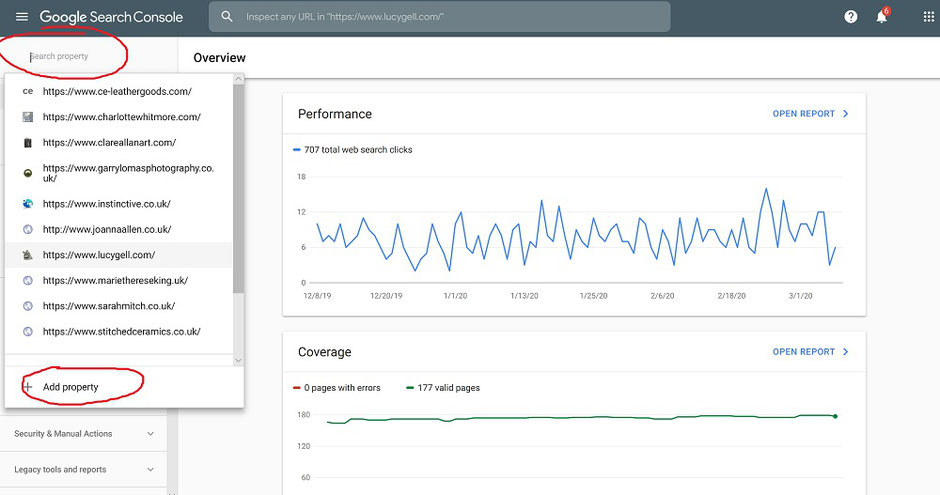 There are then 2 ways to submit your website domain. I suggest that if you have a simple website then you use the less complicated URL prefix method but if you do anything complicated with subdomains you should read up on the domain method and maybe seek further support. All of my websites so far use the URL prefix method. Enter the URL for the website then press continue.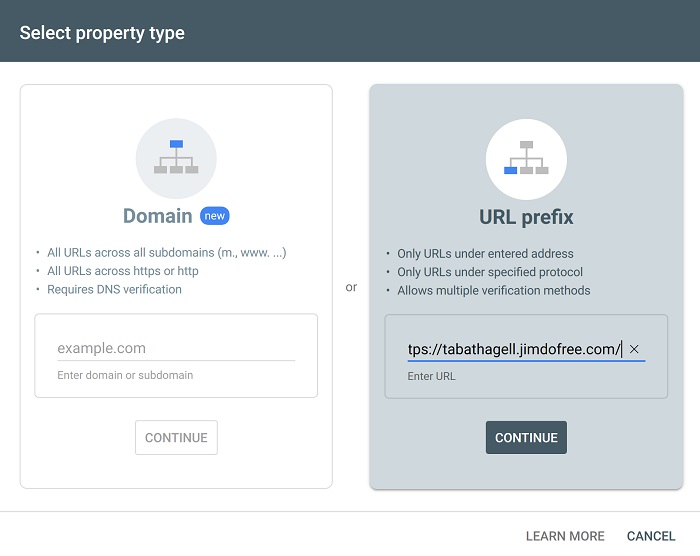 Next Google will offer you several ways of proving to it that you actually own or are authorised to manage the website that you are submitting. It is beyond the scope of this page to take you through every option but the one I usually use is the HTML tag method. This involves Google providing you with a line of code that you permanently embed in your website header area.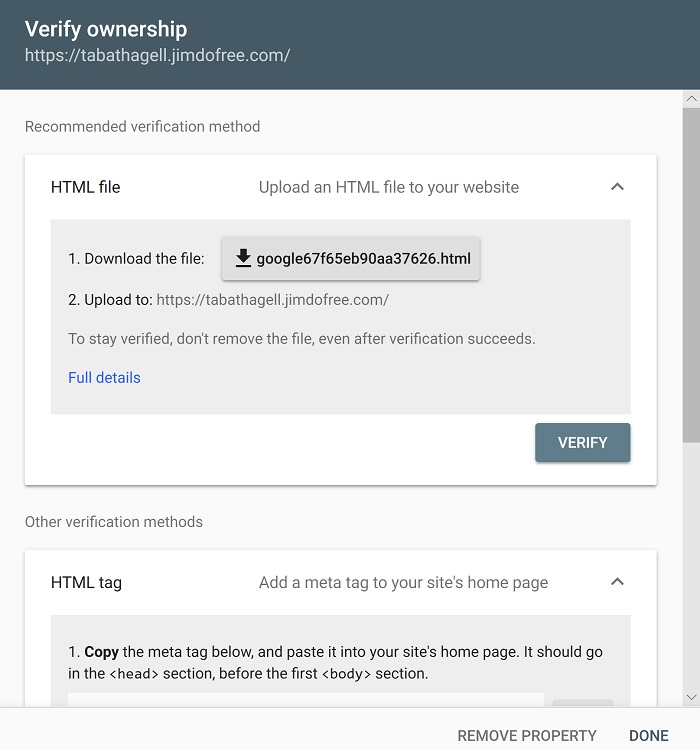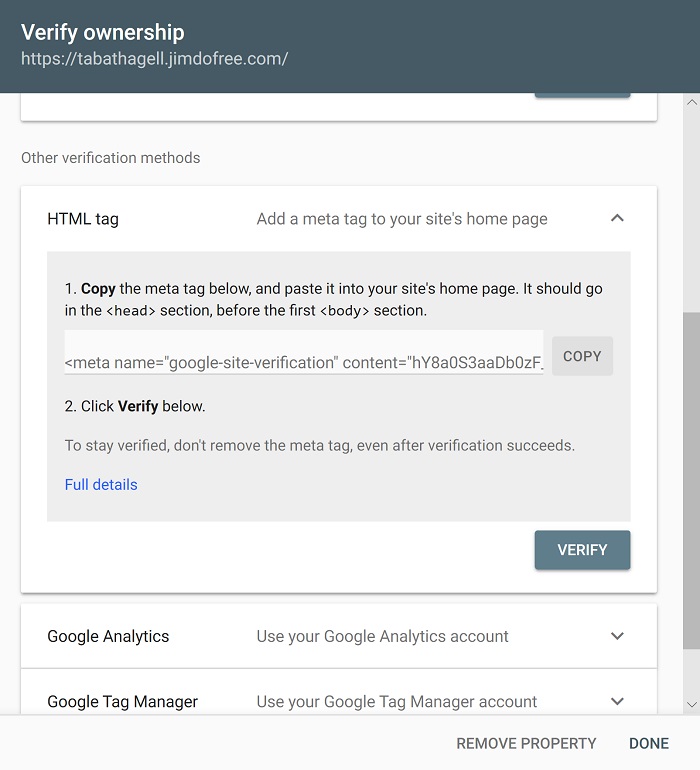 To do this first click the 'copy' button to copy the code to your clipboard then the method of accessing your website header will depend on who hosts your website. If you followed my advice on Day 9 - Create Your First Website and used Jimdo to host your website then simply click the 'menu' then 'settings' then 'edit head' then paste the code in at the top of your header code.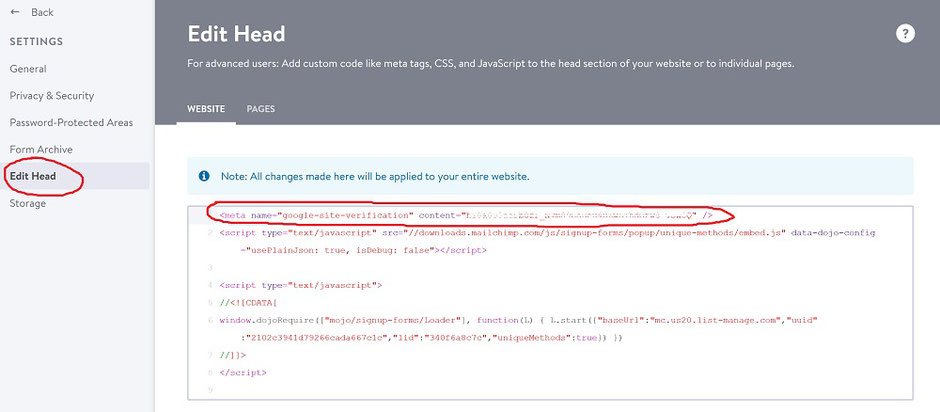 Once you have completed that and saved the header go back to Google Search Console verification and click the 'verify' button and all being well you will get a screen like the one below to confirm that your website is now verified.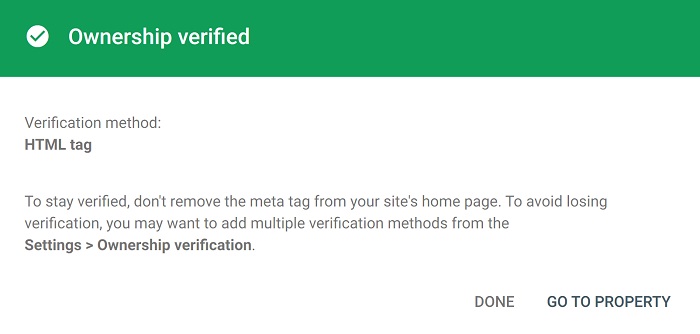 Don't worry about understanding anything else in Google Console for now. It can all seem very complicated initially, the important thing is that once your site is verified Google Search Console can start tracking your site in search results and building data. DON'T PUT THIS OFF - ITS IS ESSENTIAL FOR EVERYTHING ELSE I WILL BE SHOWING YOU ON SEO!
Who else is already using Google Search Console?
If you have found this free advice useful, please return the favour by following me on Instagram or Facebook liking my posts and mentioning me to your friends! Switch on notifications (see Day 40 - How To Get In First) and join my mailing list so you don't miss any posts! Thanks.