I am afraid hands at work doesn't seem really interesting for me compared to some of you wonderful creatives out there. You have some wonderful videos of your hands creating in all kinds of media - print, clay, wax, paint, ink and so much more. Time lapse effects capture the skill and effort that goes into each creation. My hands are predominantly at my keyboard and mouse in front of my laptop. Nothing sexy to see there really. Or is there? Ok my hands are not much to look at but what is in that laptop?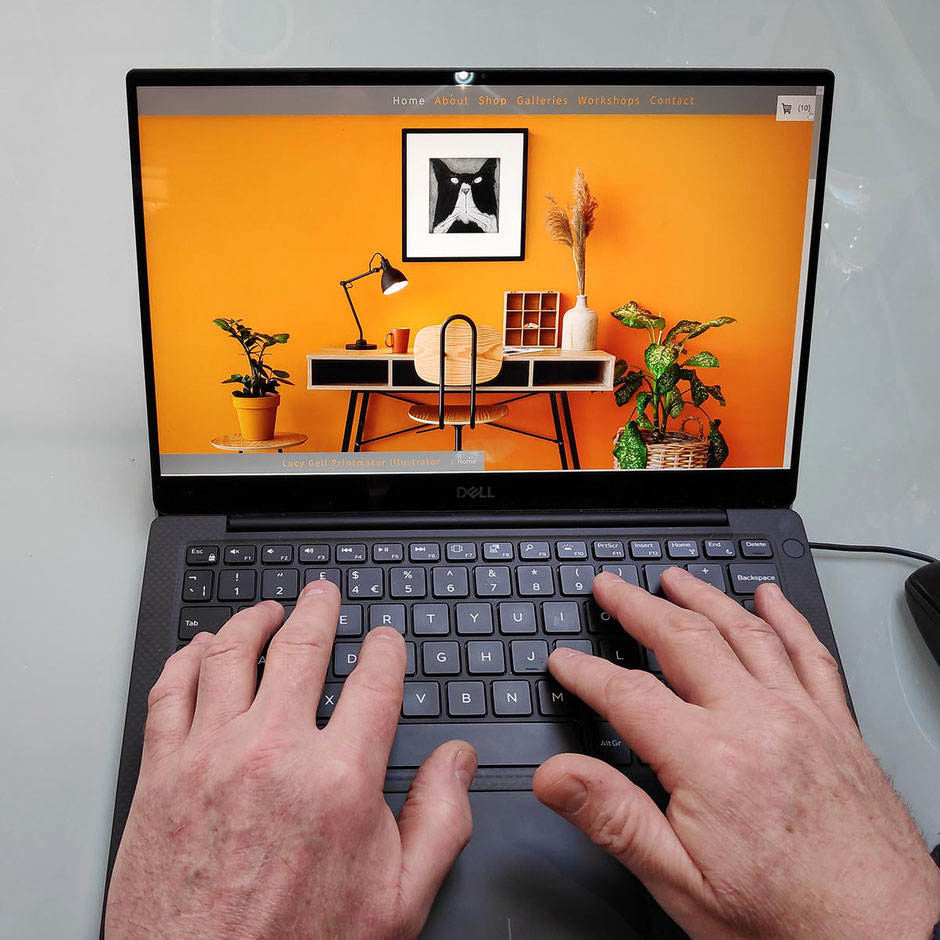 I have heard many people say during my research recently that there has never been a better time to be an artist. I think that is totally true and I wouldn't stop at artists. The same goes for printmakers, photographers, potters, jewellers and so many more creatives. The reason is that there is so much software in that laptop to promote yourself to the outside world. Only 10-20 years ago people were so reliant upon getting seen and liked by galleries. They had to be in the right place at the right time and meet the right people and do things in the right way. Yes it was possible like it is today to do the local shows and exhibitions but to play on the big stage and really take off they were at the mercy of so many galleries and exhibition organisers in between who would usually take a large commission for the privilege.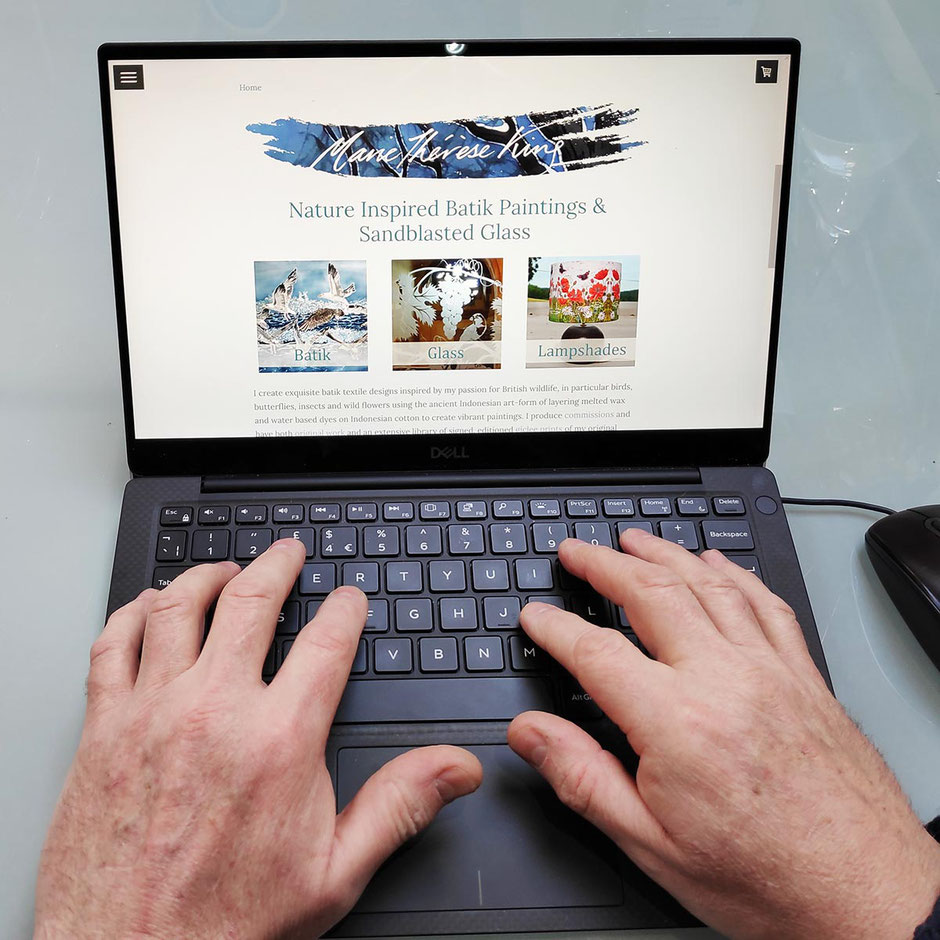 Today that is not the case. The single one person business is now playing on a much more level playing field. They can reach their customers directly through so many different routes including social media, websites, email, other selling platforms, online galleries as well as traditional bricks and mortar shops and galleries. There are so many opportunities for multiple income streams and reaching customers across the other side of the world that they wouldn't have dreamed of even a few years ago.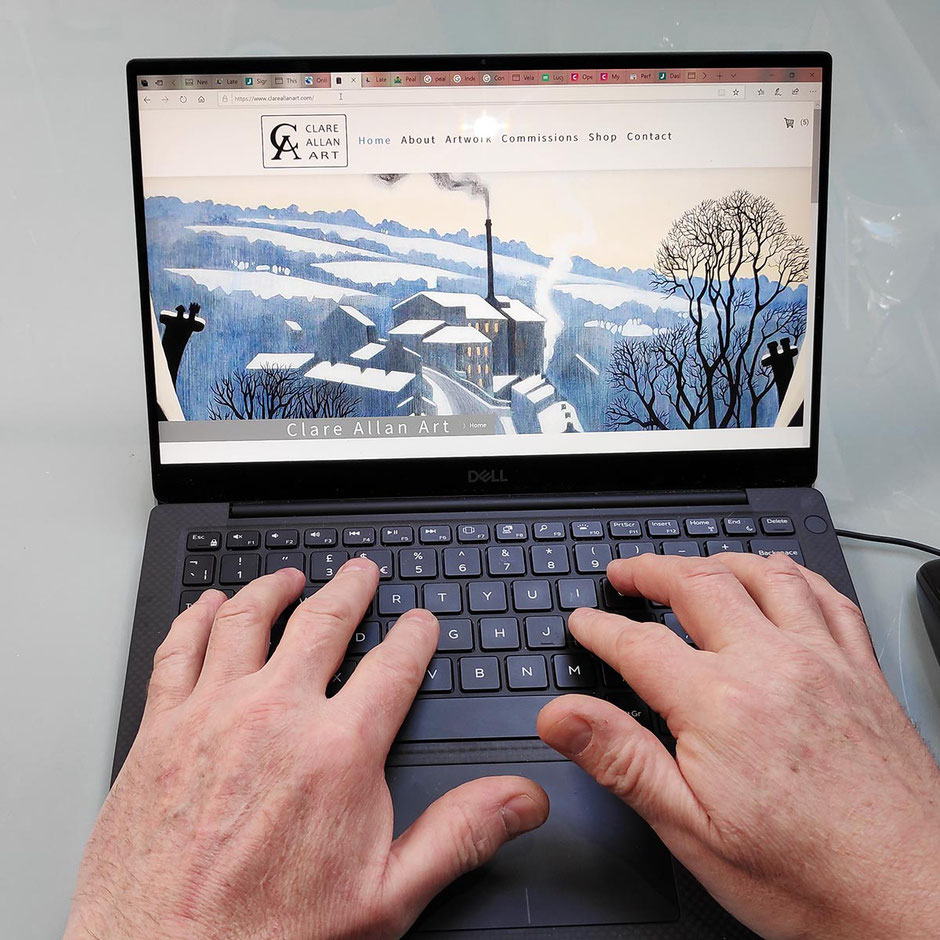 Not only is the technology to broadcast the message amazing the technology to dress up the product is too. Just look at the power of the mobile phones we all carry in our pockets - more powerful than expensive SLR cameras available 10 years ago at a fraction of the price and so much more convenient. Look how we take a photo and within seconds we have it on our websites, social media and so on. We have light boxes, mockup software. Then there are the apps. There seems to be an app for everything these days filtering, time-lapse video, captioning, creating lovely product shots as well as eye catching advertising materials and so much more.
Yes the hands may look a little boring at first sight but the technology they connect with to promote your art, photography and craft and the levels of skill to pull it all together are equally as interesting as the artist, printmaker, photographer, potter and so ons hands at work if you just look a little deeper!
If you have found this free advice useful, please return the favour by following me on Instagram or Facebook liking my posts and mentioning me to your friends! Switch on notifications (see Day 40 - How To Get In First) and join my mailing list so you don't miss any posts! Thanks.