Day 96 of #100daysmarketingcreatives - How To Create Tasteful Lifestyle Image On A Budget. Professional lifestyle images without the expensive photoshoot (Part 1)
Yesterday on my social media accounts I posted a lifestyle mockup that I created with my partner Lucy Gell to showcase some of Lucy's art work. The response was amazing. Everybody loved the image we created together. It was the first of several images we will be creating and we will be embedding most of Lucy's work into one of the images we create as part of the new website we are building for her in which we will be strongly focusing on her branding.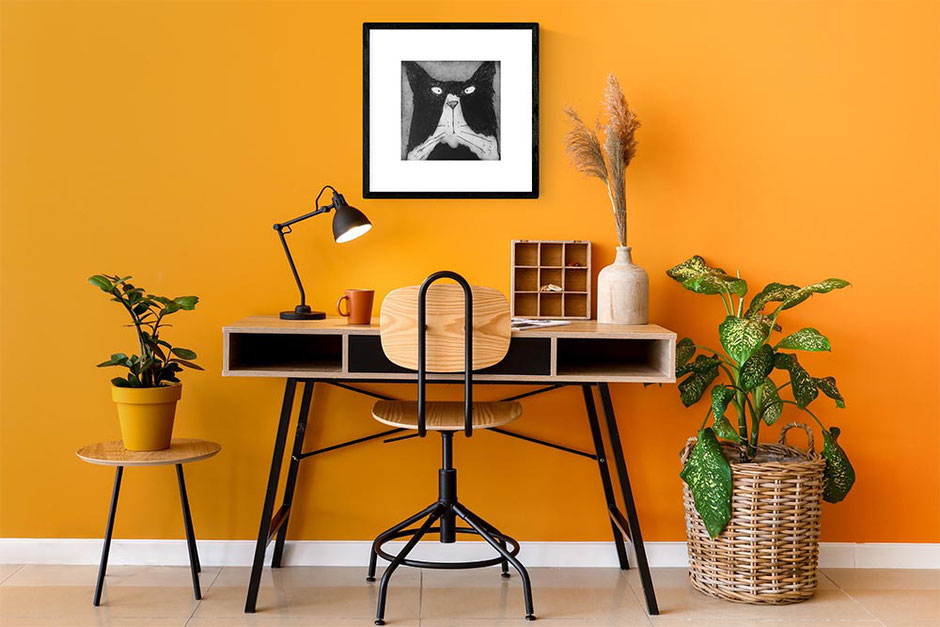 One of the surprising things about the image was that there was no professional photoshoot involved, we don't even own any of the items in the scene apart from the Tom Cat image that we are showing. The Tom Cat was not even physically in a frame, we mocked up everything using software and now we know what we are doing I would say it would probably take us up to an hour to create any new scene and maybe 5 minutes to add any new pictures into that scene. I promised yesterday I would tell you how it is done so here it is!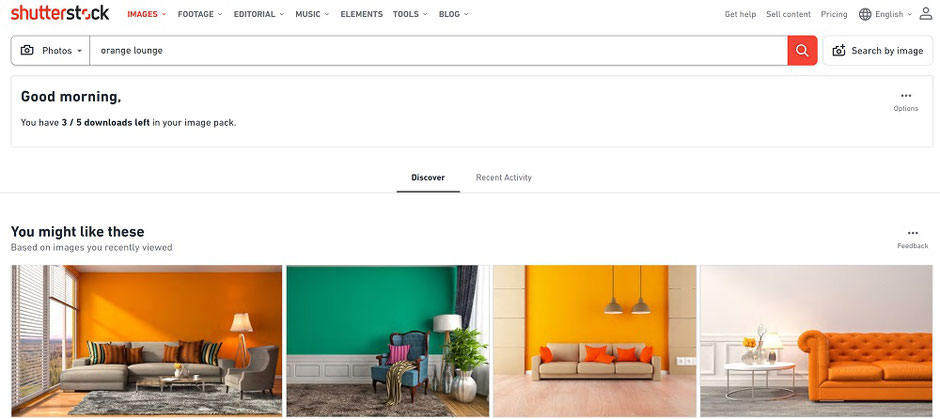 Firstly we needed to find a stock photograph (professional taken photograph available for purchase and licensed to use for our purposes). There are a number of places to obtain these, some free, some paid for. I might look at others in a later post but for now we chose to use probably one of the most known about ones - Shutterstock. 
We created a free account with Shutterstock and then set about locating images that we could use. Shutterstock have various payment options. We knew we only wanted a handful of images to start with so we decided to opt for one of their 5 image packs. With this pack you pay about £5 + VAT per image up front for 5 images and then have 12 months to download your images. We will probably need more later but that was enough to get us started. 
We decided that we wanted to showcase Lucy's art in a number of locations such as living room, bedroom, lounge, children's room and even bathroom so we set about searching for images with these themes. We also knew that we wanted to bring Lucy's branding into the images. Lucy uses orange and grey colours predominantly in her brochures, business card, current website and so on. We want to use more of this branding in the images we use so we search for things like 'orange living room', 'grey lounge wall', 'grey sofa', 'grey armchair', 'orange nursery' and so on. 
These searches brought up many images and many of them were not relevant to us so we then used the filters available on the left hand side of the Shutterstock website to narrow things down by selecting 'Photos' to only show photos, 'Landscape' to only show landscape shots, 'Without People' to exclude images with people in etc. This really helped us to narrow things down.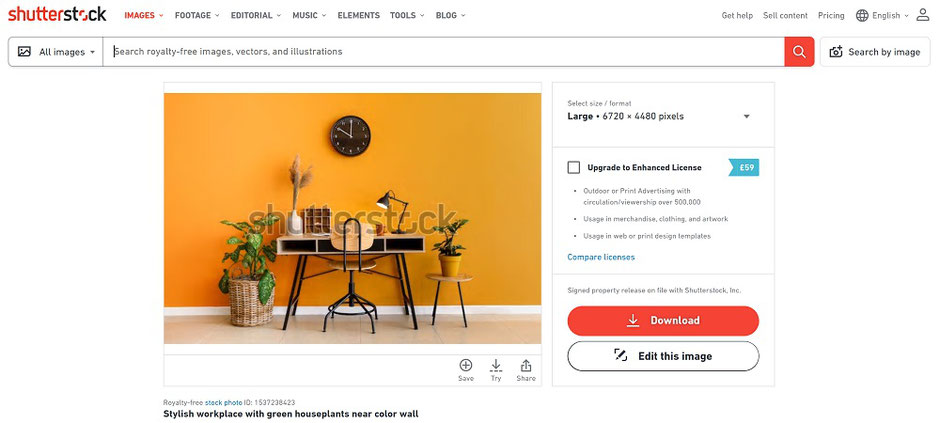 We then created a number of 'Collections' in Shutterstock. These are basically folders that you can move photos that you are considering to. We created a 'grey' collection and an 'orange' collection but you can obviously be much more specific. We then moved all the images we thought might work to the relevant collection by pressing the 'Save' button on each image (I would recommend having a good choice here as not every image will work for you ultimately once you place your work in it). It was important to only consider images that had walls that were square on on which there was room to place Lucy's art. It was also important to consider the lighting in the images, was it too light, too dark etc as we wanted to make the work look like it was naturally in the shot.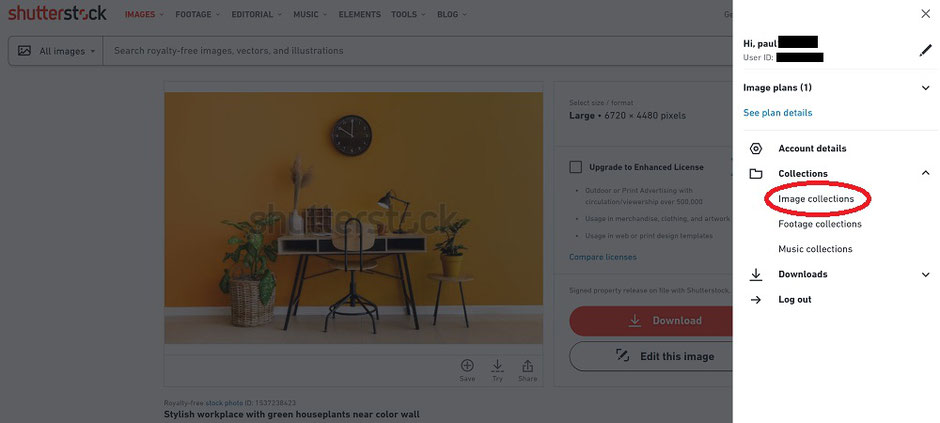 You can 'try' each image in Shutterstock before you 'buy' it. To do that click on the 'Try' link and it will download a copy for you. The copy will be low resolution and will include a watermark so don't worry too much about that. Just try adding your work and get a feel for whether the image will work for you or not knowing that if it looks good with your trial image it will look even better when you download the full high resolution one when you purchase it. Once you identify the images that you want to use later just use the 'download' button on the image to download the high resolution one and it will use one of your credits. Don't worry if you need to download it again as you can download it again if you need to without using another credit. For now just download the trial images that you want to test with and put them all in a folder on your computer.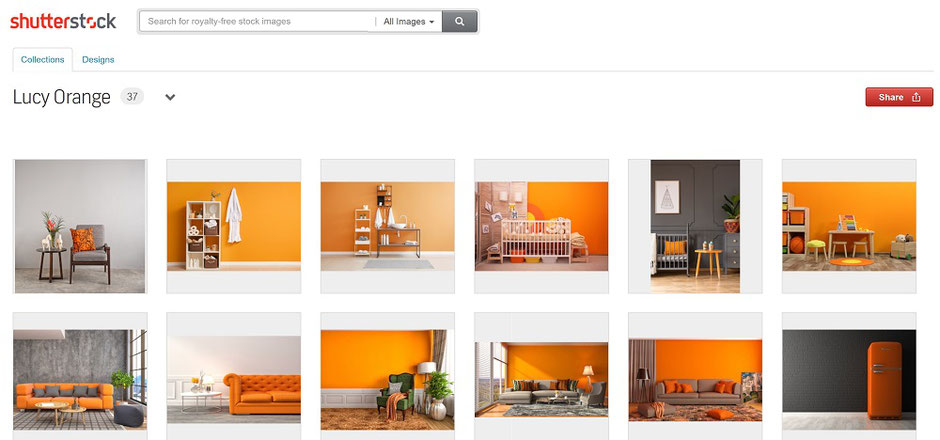 In my next post I will then show you how to use some software that will allow you to frame your art or photography images with suitable shadow etc and drop them into these stock images as if they have always existed in the shot!
Are you using stock photos? Where do you get them from? Do you use them as they are or drop your work into them?
If you have found this free advice useful, please return the favour by following me on Instagram or Facebook liking my posts and mentioning me to your friends! Switch on notifications (see Day 40 - How To Get In First) so you don't miss any posts! Thanks.