So you have created a wonderful piece of art or captured a stunning photographic image but how do you present that to people online? Do even the slightest research and you will discover that imagery is so much more important with distance selling. If people cannot touch and feel your product it is so much harder to sell no matter how good your art or craft is. You cannot sell with a single image although at least one of your images must be the entire product itself without any added distractions. Closeups are needed as these help highlight the quality. Consider shots from different angles and so on but a real must for art and photography is a lifestyle shot. If a customer is investing in your work they want to see more than the image, they want to picture it framed and on a wall and be able to visualise size without resorting to a tape measure!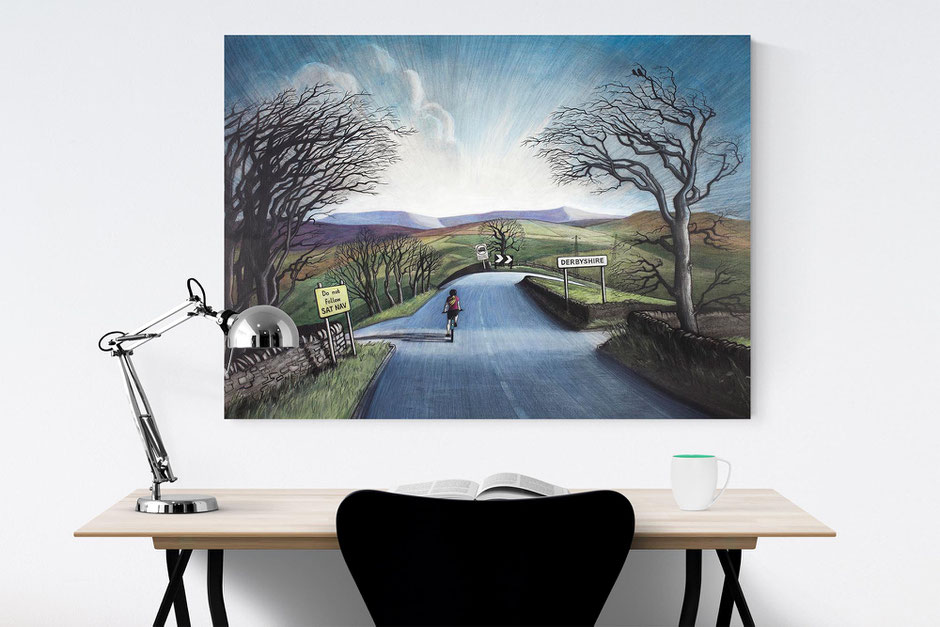 The thought of this can strike fear into many an artist who might be expert in what they do but many are not great photographers too. I see so many images of great work taken in poor light with no reference materials that can be easily used, poor choice of walls or background because people are limited to what they have. Alternatively people go out and hire a professional and it costs a great deal to photograph their work but they get put off photographing new work as they produce it waiting to batch it up to minimise costs which only delays sales. Then there is the investment in frames. Do you choose one frame type? What if some of your customers don't like that style and want to see the image in a different frame etc. What if you change your frame preference, will you reshoot everything?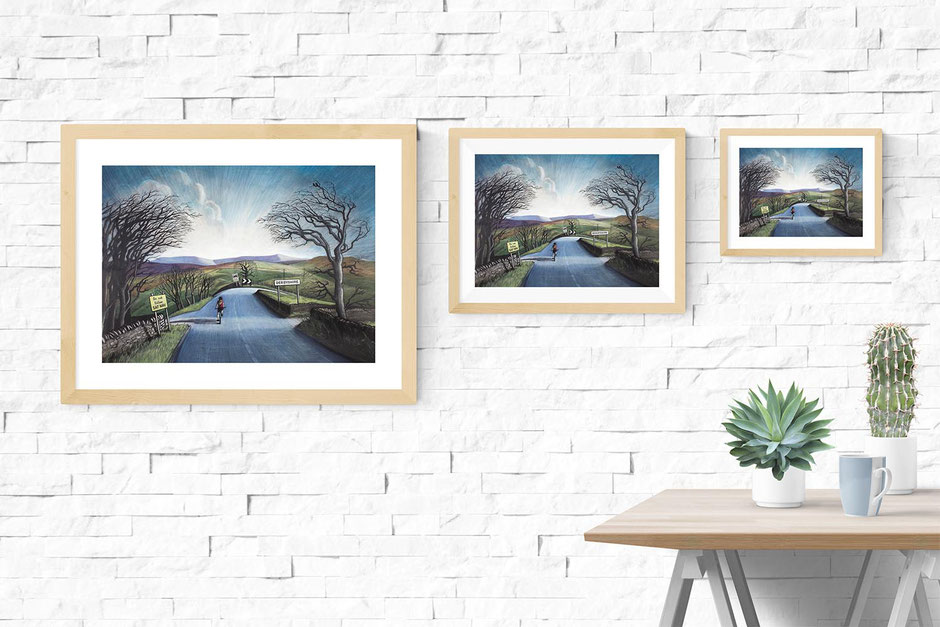 Well I have some great news for you. I have recently started using some online software that allows you to create a mockup scene in which you can place you art or photograph, frame it and then place various reference objects around it to help viewers visual scale etc. Its really easy to use and is web based so no software downloads. You can pay per image ($5), pay for a month of unlimited images ($7) or go for unlimited downloads on annual basis ($69) making it much more affordable. Choose the scene, upload your work, enter the dimensions, choose your frame, add some reference objects to personalise things and see what you can come up with, its that easy!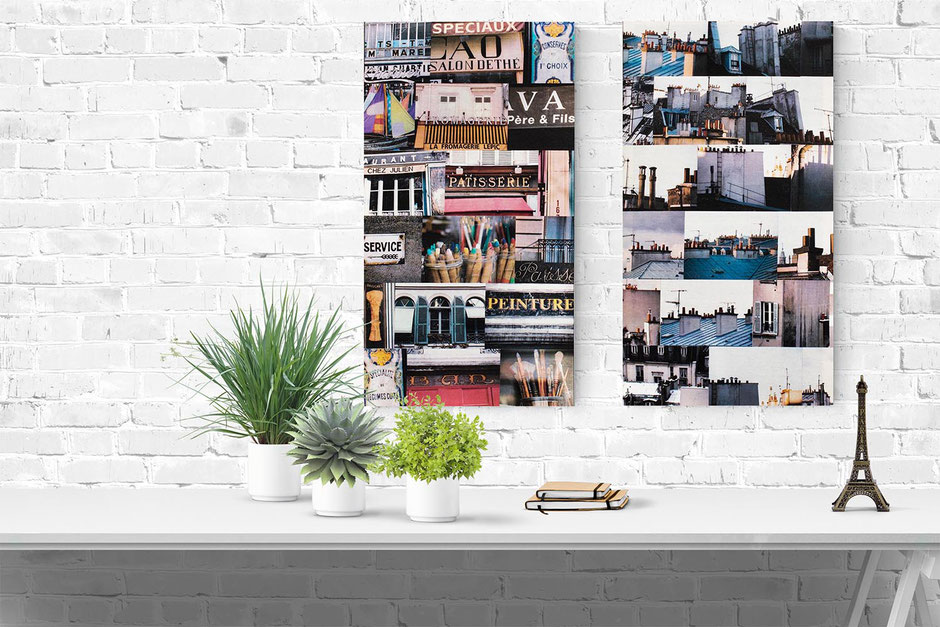 Just looking through social media at the moment you can spot many people using the software as you start to recognise some of the common objects such as desks, chairs, people, cups, lamps, books etc. I imagine over the next year or so the software will add more scenes and more objects to choose from but with careful selection and even importing your own background into the shot you can create something quite unique in a matter of minutes like the examples here from Clare Allan, Sarah Mitch and Lucy Gell.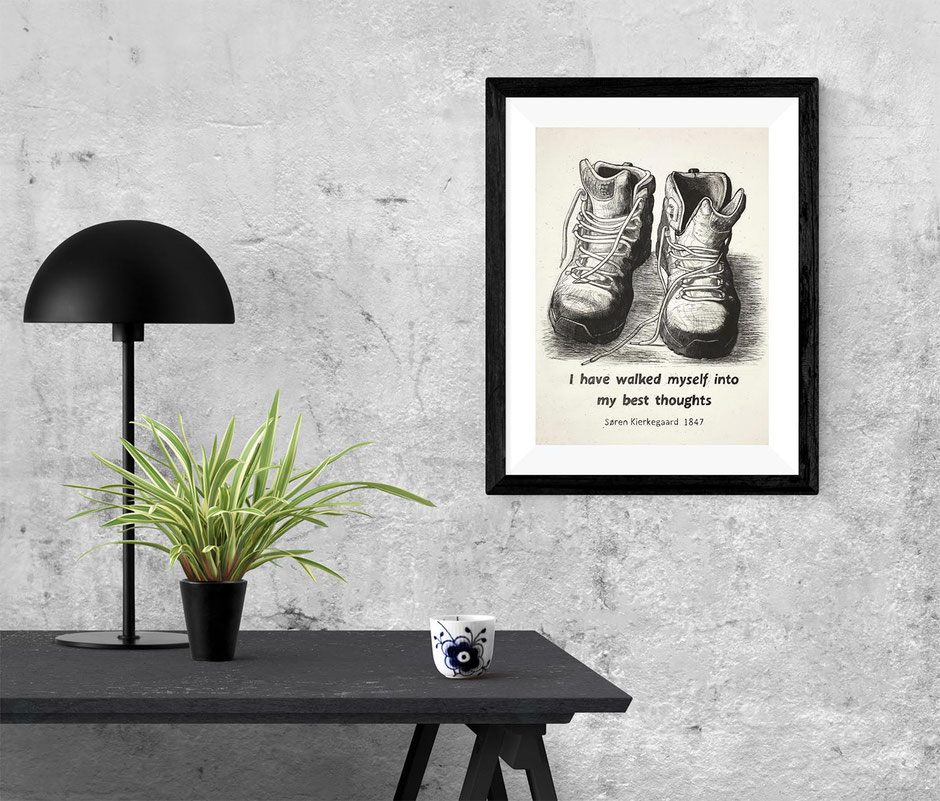 Its easy to create a scene for a particular product range you might have then you can reuse that scene with different art or photographs in that range. You might like to create a dozen or so scenes for reuse throughout your website or you might want to create a unique scene for every product the choice is yours.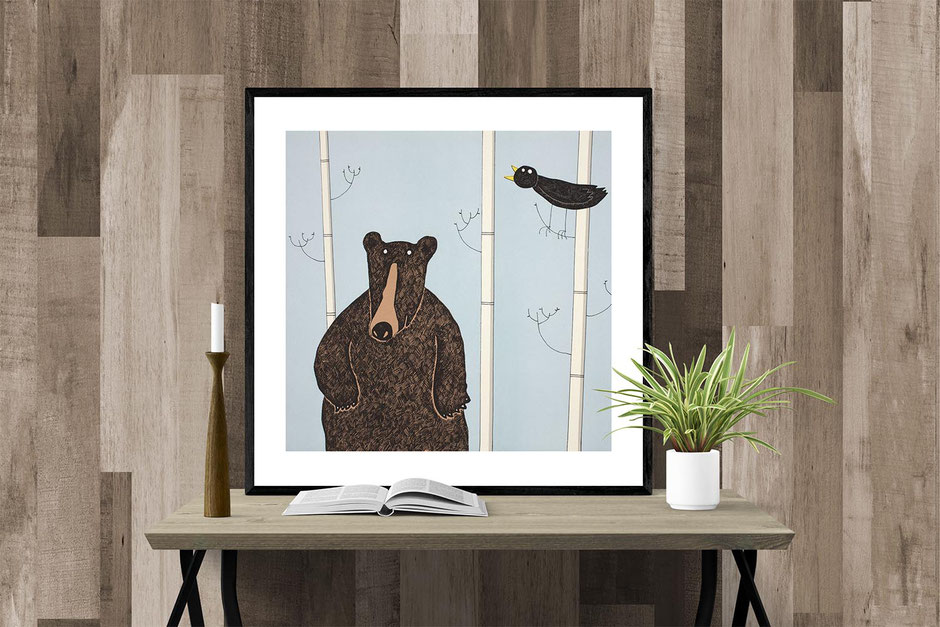 Take care as you create your scenes. It is quick to produce but spending a little extra time will help you avoid scenes that are a little too cheesy or too similar to other people's! The scenes won't compete with professionally taken lifestyle photographs of your products but when you are working on a budget like most of us they are far better than anything you might produce yourself and can be created in minutes at your computer meaning to can populate your entire website or shop within days with great looking shots to help customers visualise them better.
Do you already use Mockup Editor or a similar product yourself or do you take your own lifestyle photographs? How is it working out?
If you have found this free advice useful, please return the favour by following me on Instagram or Facebook liking my posts and mentioning me to your friends! Switch on notifications (see Day 40 - How To Get In First) so you don't miss any posts! Thanks.