Last UK first class posting dates were a couple of days ago so is that it? Do you relax now or are there a few more opportunities for you to make the most of Christmas sales?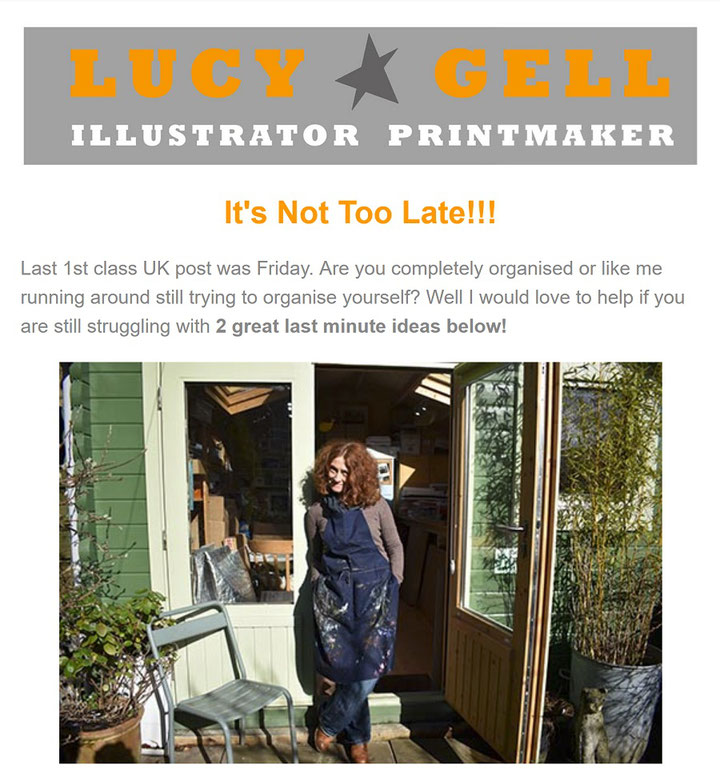 Have you considered 'collections'? You might not be able to post anything from this point unless you already have a courier booked perhaps but what if the customer is able to collect? You don't have time to make new product and maybe need a bit of downtime for personal Christmas preparations but would you turn away orders for items on your 'Good To Go' selection where a customer could order online and simply collect from you at a time convenient to you both, or even from a local gallery if you won't be there? These products are ready, sat in your studio. Tell customers what these products are, list them briefly in a news bulletin and social media but then perhaps link to a web page where they are all listed together with more information.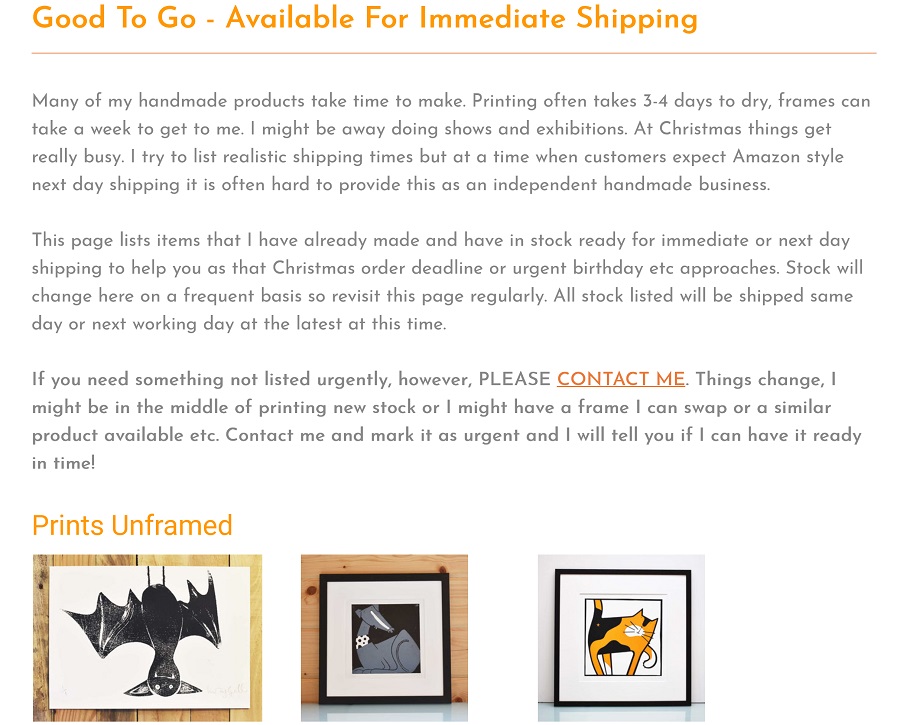 Next tell people about things that don't need despatch or collection that can be ordered right up until Christmas Eve perhaps? Here I am talking about workshop bookings and vouchers. Previously you might post them but would people expect that so late on? Will they be relieved that you can simply email them and they can print them for themselves? People love experience days for Christmas so if you can sell your workshops as an experience then tell people that you can email a certificate or voucher if they are running really late. Its amazing how many people will book this last minute if you tell them about it when they have been struggling for ideas! Workshops can be very enjoyable experience days and make a great gift. It is important, however, to either have your dates for next year's workshops scheduled so people have lots of choice or offer 1:1 and small group workshops at a date and time to suit.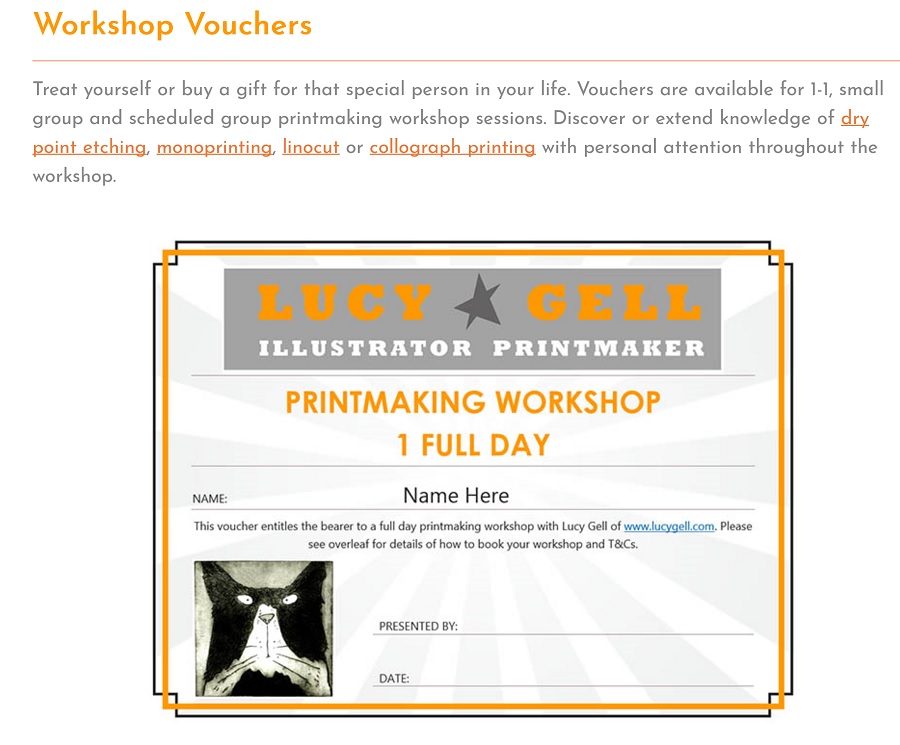 Keep your news bulletin brief and to the point. Get your ideas across quickly and don't waffle on, people have even less time to read at this time of year. Finish your news bulletin by thanking everyone for their support this year and wishing them a happy Christmas.
What are you still promoting now or have you closed shop until next year?
If you have found this free advice useful, please return the favour by following me on Instagram or Facebook liking my posts and mentioning me to your friends! Switch on notifications (see Day 40 - How To Get In First) so you don't miss any posts! Thanks.