I always say to customers that your website is never finished. It is in a constantly improving state not only as you add new products but as you discover new opportunities, better ways of doing things, learn better design techniques, technology evolves and so on. As we near Christmas, however, there are a few essential timely changes you need to be making. Some of these should be in place towards the end of November and the rest as we enter December.
Promote Your Christmas Ideas Page On Your Homepage
Recently I posted about 'Creating A Christmas Ideas Web Page'. This was a page full of Christmas ideas that you could link to from your newsletter, social media and so on. As we enter December it is time to move up a gear and make this more prominent. Create a link on your homepage that leads directly to this page. This could be a simple piece of text, maybe in Christmas red text such as 'Click For Some Great Christmas Ideas', however, as creatives you can probably come up with something much more enticing. How about a prominently placed banner containing some Christmas accessories and / or product with a similar message encouraging visitors to click the banner to read what you have to say there.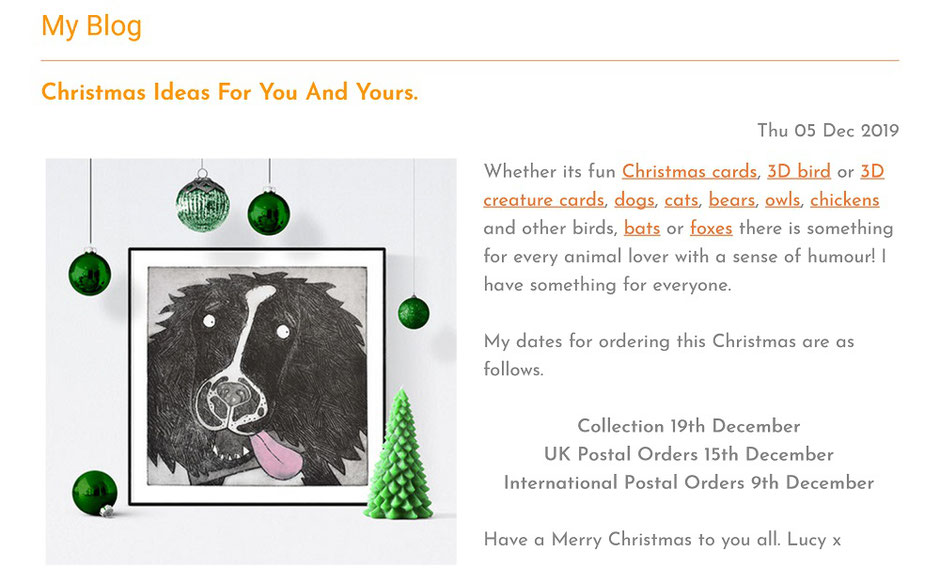 Discuss Last Order Dates
It is December now. Have you worked out your last order dates for the UK, Europe and Worldwide for each of your product types? Have some of these dates already passed now? Avoid customer disappointment and take some pressure off yourself by getting these dates out quickly on your homepage and main shop page so that customers are clear what they are and place their orders in good time with you. Your should already have discussed them in your Your 1st Christmas Newsletter recently.
Adjust Lead Times
As we enter December things will start to get busier and your normal shipping lead times are likely to shift. What you previously shipped next day might take 2 or 3 now, what took you 2 or 3 might now take you a week. Be realistic with your lead times. Better to push them out and surprise customers with quicker than expected delivery than to disappoint them with late delivery but at the same time don't push them so far that they put customers off ordering but just enough that you can cope with the extra demand and still ship on time. If anything is running late TELL CUSTOMERS IMMEDIATELY. Many will be understanding if they are kept informed but don't tell them and deliver late then they will be disappointed and unlikely to recommend or order again!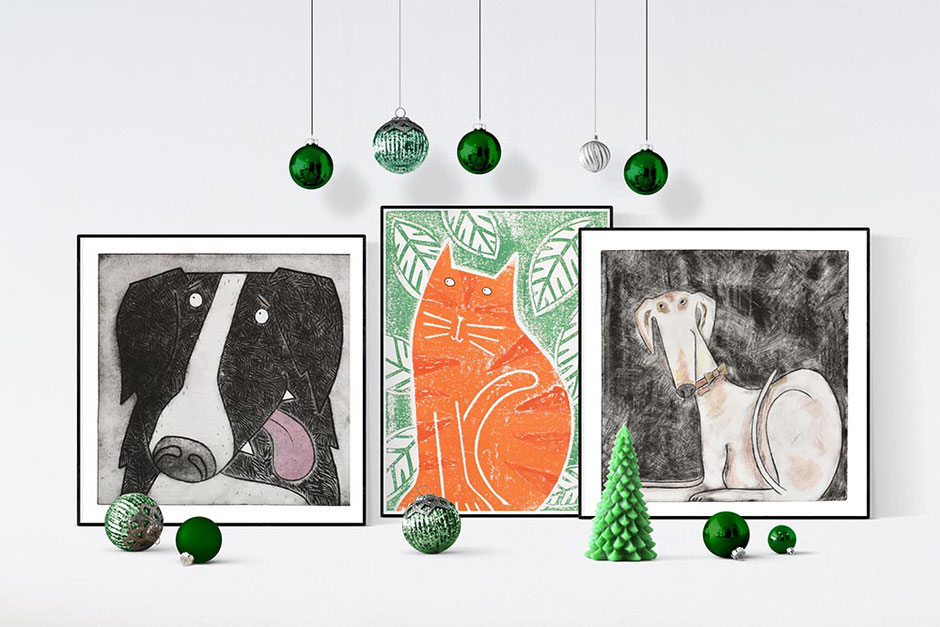 Christmas Images
If you have images you can use such as your products in a Christmas scene, products in Christmas red colours etc make these more prominent to give your website a Christmas feel. If you use a slideshow banner on your website this can be a great place to do this. Do it tastefully though and don't overdo it. Don't just make it up. Look at other websites to see what they do and see what you like and don't like. If you can add your own slant and feel then do so. Lucy Gell used to be an animator before becoming a printmaker. She currently uses one of her etchings as her website banner, she has animated the eyes to move as if reading the website. At Christmas she often replaces this with the same character but behind falling snow. So her!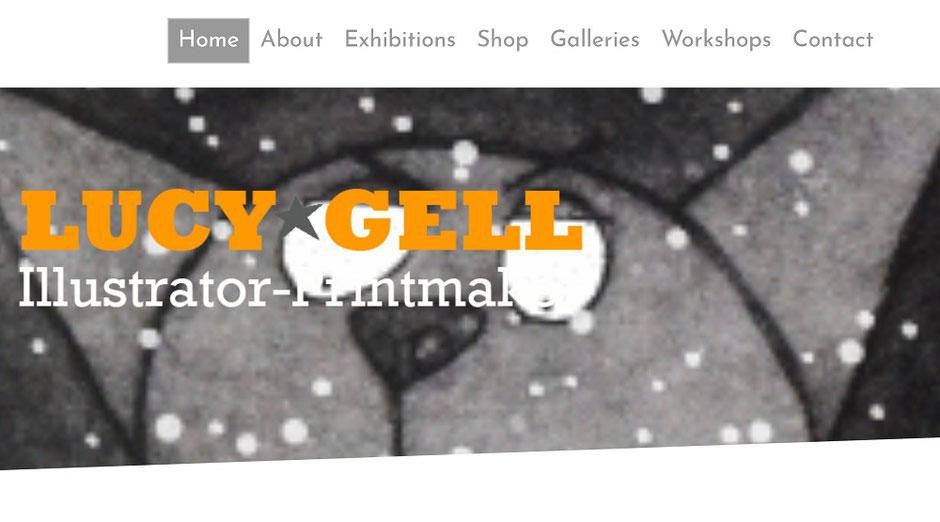 Christmas Offers
Christmas offers? A sale, buy one get one free or half price, free delivery, special offers on product sets, gift wrap etc? Take time to prominently mention these in text as well as banner adverts.
In everything you do do it carefully and tastefully. Don't spoil the asthetic of your website you have worked so hard to create and don't spoil any search engine optimisation that you or the person that created your website for you carefully engineered into your website. Everything should also be easy to undo and remove after Christmas!
What changes have you made for Christmas?

If you have found this free advice useful, please return the favour by following me on Instagram or Facebook liking my posts and mentioning me to your friends! Switch on notifications (see Day 40 - How To Get In First) so you don't miss any posts! Thanks.