Day 83 of #100daysmarketingcreatives - Make Your Newsletter Go Further - how to get your last newsletter in front of new subscribers
In Day 82 - Your 1st Christmas Newsletter I talked about sending out your 1st Christmas newsletter in the 1st week of November.  But once you have sent it how do you make it work even harder for you? One way is to make sure that all new subscribers to your mailing list over the coming weeks also get to see it too. At this point you might be imagining an administrative task of sending each and every new subscriber their own individual copy but it is much more straight forward than that.
As you might have read in Day 16 - Setting Up A Mailing List I use Mailchimp here for my mailing list. Like most good mailing systems this system also generates a web based HTML version of every email that you send out through the system a copy which you can link to in other emails, social media etc. Also like most good mail systems it has an email that you can send automatically to all new subscribers and if you haven't already created one of these you should do (Day 19 Send A Welcome Email) as this creates an extremely good impression for new sign ups and is your opportunity to draw people in further with 1st online order discounts etc, sales and other promotions.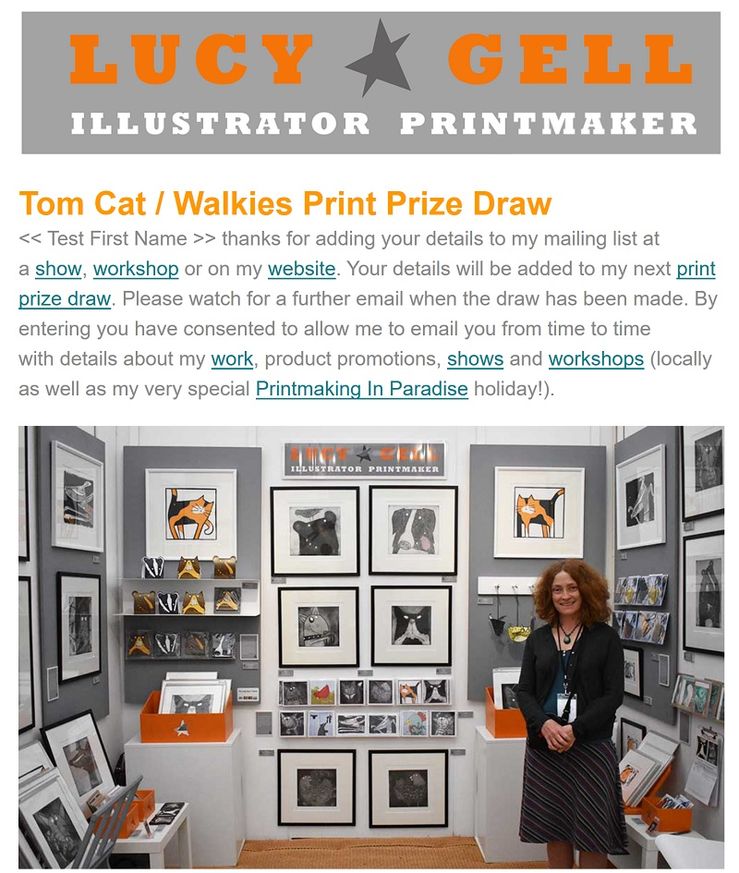 The simple solution therefore is to edit the 'new subscribers' email every time you create a new newsletter and put a simple line in there saying 'Click here to see my most recent newsletter' and you can hyperlink the word 'here' to your latest newsletter so that any new subscriber can read it in their web browser and see all the latest information you have just sent out making the newsletter work even harder for you.
If you have found this free advice useful, please return the favour by following me on Instagram or Facebook liking my posts and mentioning me to your friends! Switch on notifications (see Day 40 - How To Get In First) so you don't miss any posts! Thanks.