In Day 69 - Running An Online Exhibition I spoke about a great way to get exposure. This is because these days you cannot rely on SEO (search engine optimisation) to bring sufficient traffic to your website shop on its own, you need to go out and look for your audience in many ways all of which combine to make your website shop work. The online exhibition is just one of those ways and is targeted at a social media audience to try to get in front of as many people on social media like Instagram, Facebook, Twitter and Pinterest on a daily basis especially during the run up to Christmas, the busiest shopping season of the year, to bring them to your web shop.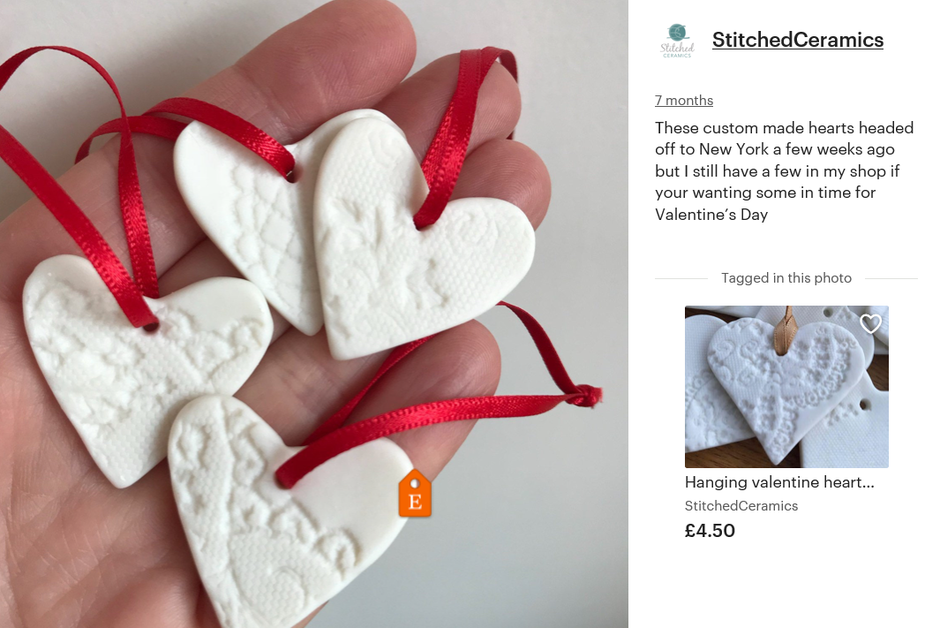 If you have an Etsy shop then another way that you should also be getting in front of your Etsy audience is through Etsy shop updates. In the same way that SEO cannot be relied upon to bring sufficient traffic to your website, your Etsy shop configuration alone cannot be relied upon to bring sufficient traffic. I will be writing a lot more about Etsy in the coming months, however, this is such an important issue in the run up to Christmas to maximise on Christmas sales that I need to mention it early.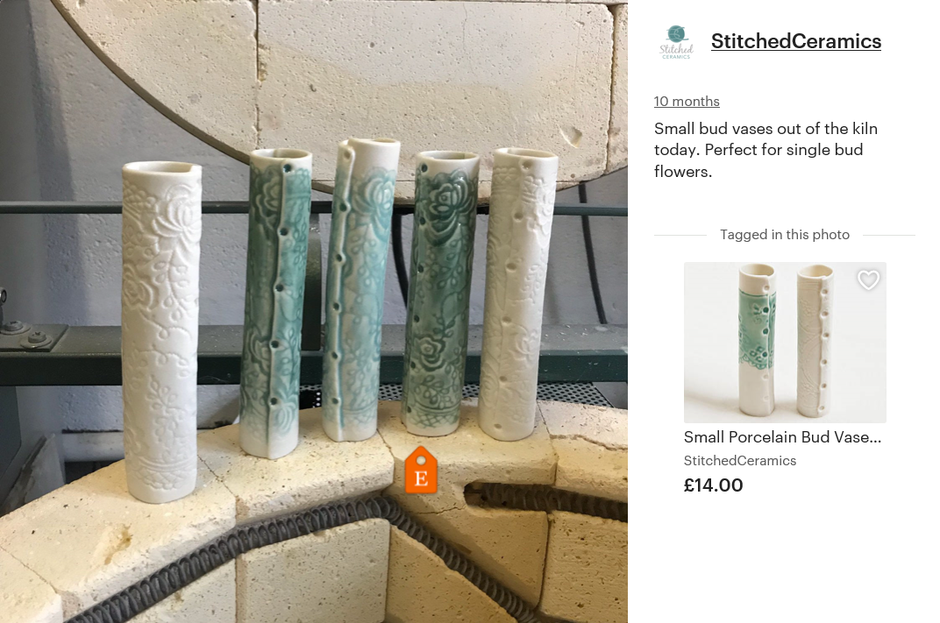 So what are shop updates? Shop updates are posts that you can create within Etsy that can be seen by people that have
favourited your shop

favourited an item in your shop

purchased from your shop
Every Etsy customer has their own personal feed which is automatically curated by Etsy. The more times you post a shop update the more times you have a chance to appear in that personal feed and have an Etsy visitor see your update and click through to your shop as a consequence to that. Etsy shop updates will also appear near the bottom of your shop page after your 'reviews' and before your 'about' section.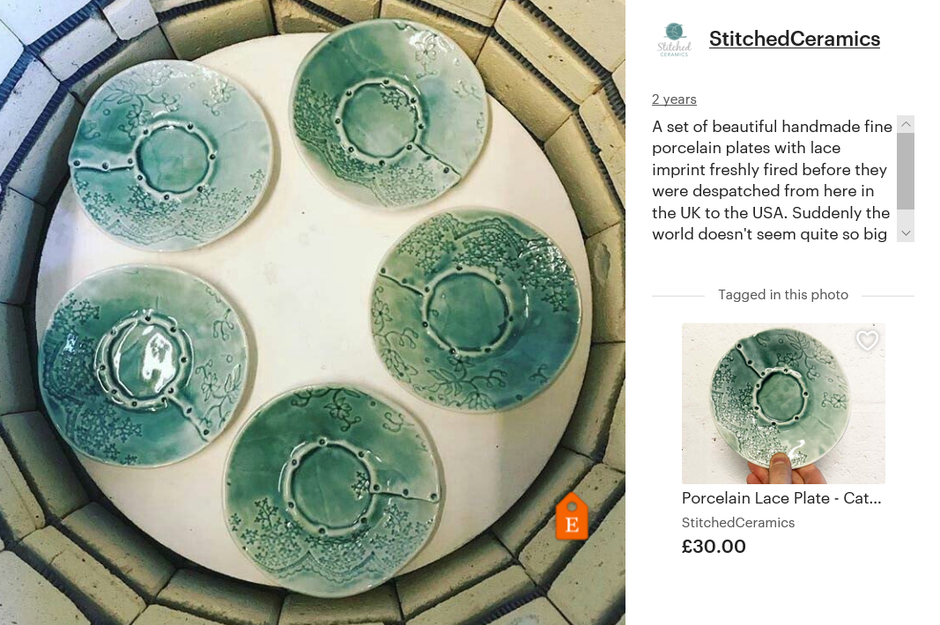 So what should you post in the update? Well you can add a photo, a reasonable amount of text and a link to an existing product in your shop. You could post a photo that is already on a product listing along with the product text, however, that might appear a little spammy. It is better to use the shop update section to show things like work in progress, behind the scenes, an alternate view of your product etc. Consider it to be a bit of an extension to your 'About' area allowing customers to get to know you, your products and your processes better. You could, for example, post a work in progress image with a description about how you made a product with a link to the finished product that can be purchased in your shop or details of a special event or offer.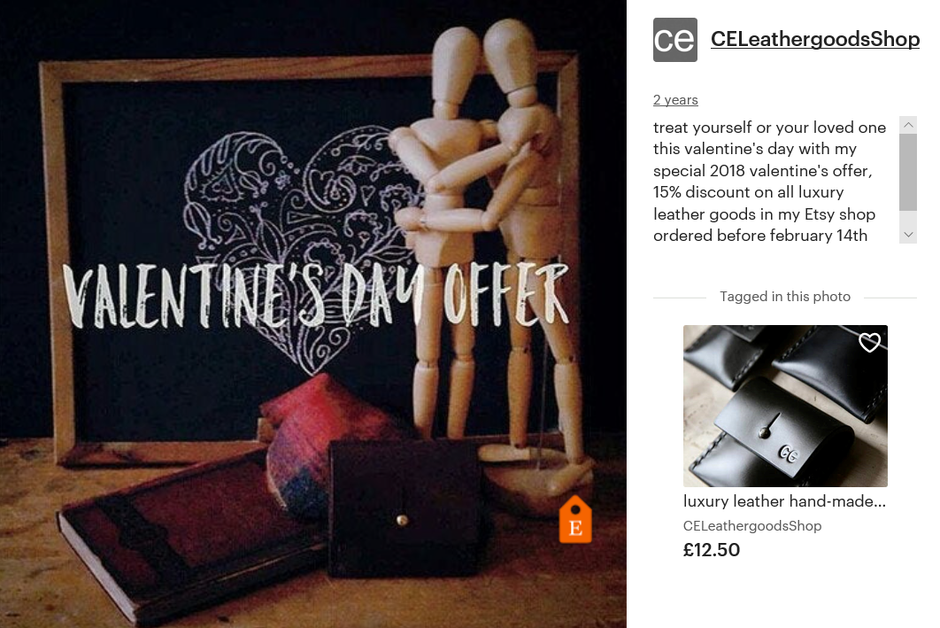 So how often should you post an update? Many Etsy sellers never post or post 1 or 2 per month. I have seen first hand how Etsy sales can fall flat with no posting then stimulated back to life with shop updates. I recommend posting every 2-3 days as after 2-3 days your chances of appearing in a feed expire. Plan your shop updates so that you rotate through stock without repeating yourself and ensure that you get ahead of yourself with a library of photo variations on the photos used on your main listing and collect lots of work in progress photos. Celebrate new products, orders, reviews, work in progress, holiday seasons etc.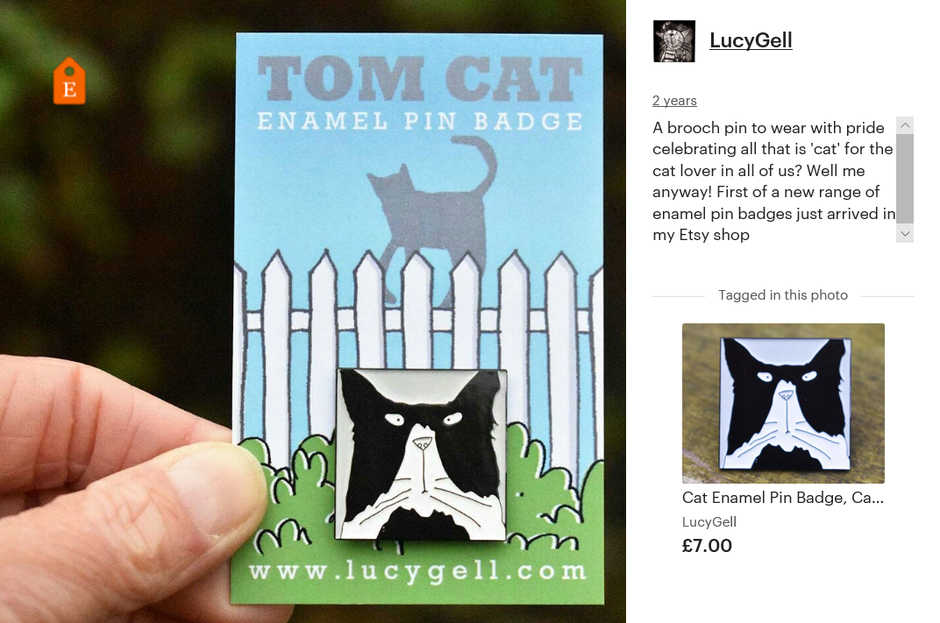 So how do I post an update? Well unfortunately you cannot do this on your computer. It can only be done on the 'sell on Etsy' app on your mobile phone. To add one click the 3 bars at the bottom right of the app screen then click 'Marketing' then 'Social Media' then scroll down to the bottom of the screen to 'Shop Updates'. You will see 3 large buttons 'Your workspace', 'Your process' and 'Your item in the wild' designed to prompt you to post the kind of things I have suggested above. Click one of the buttons.
The next screen to come up will show the items you have previously posted in shop updates so you can check when and what you posted before then click the camera at the top right of the screen to add a photo. You can take a photo straight from your camera, from your phone gallery or if you have a product such as dropbox or similar file sharing app you can grab files that you have prepared on your computer.
Choose your photo and resize it as required then click next at the top right. Now tap the photo to tag a listing from your shop. Choose the listing that this photo relates to then click next. Finally enter the text about this listing. You can manually type this or copy and paste from another document if you have prepared it previously on your computer. Finally click the 'Share On Etsy' button to share it.
So how do you know if this is working or not? Well for a small shop it is difficult to tell initially. If your shop is new and you have had few sales and few people have favourited your shop or products you might not see a huge difference. Like anything it takes time and persistence so stick with it. Once the number of people that have favourited your shop or bought products gets into the hundreds or ideally thousands you will be seeing new sales as a result of every shop update. Until then be patient and stick with it so that you can grow your audience which is essential. 
If you liked the idea of an 'online exhibition' yesterday why not combine your Etsy shop updates with it? For each day that you post a product on social media between now and Christmas why not post an Etsy shop update of the same product. Maybe vary it slightly by showing a work in progress of the product or show the product at a show, in somebody's home, on a wall, being packaged to despatch etc but tie the two together to help your planning and you will be surprised at the growth and sales in Etsy if you keep at it.
If you need more proof as to whether this is working for you or not visit the stats area on your Etsy control panel, select 'Explore your data', then 'listing views'. As you move the mouse across the screen you should see a figure which lists the number of shop visits and product views for the time period you are hovering over but you will also see a figure such as 'x from shop updates' which will indicate how many of these were as a result of your shop updates.
If you have found this free advice useful, please return the favour by following me on Instagram or Facebook liking my posts and mentioning me to your friends! Switch on notifications (see Day 40 - How To Get In First) so you don't miss any posts! Thanks.
How many Etsy shop updates do you do each month? What effect do they have for you?