Yes still running behind here if you are reading this in September 2019 because this really is a task for August. Stockists and galleries expect orders to take 4-6 weeks to get to them. If you start writing this now it might go out in a week. Stockists might read and order a week later. 4 to 6 weeks before you send. Postage delays, weekends, too busy to unbox it and get it on the shelves the other end and its Christmas before you know it! That's why this NEEDS to go out in August.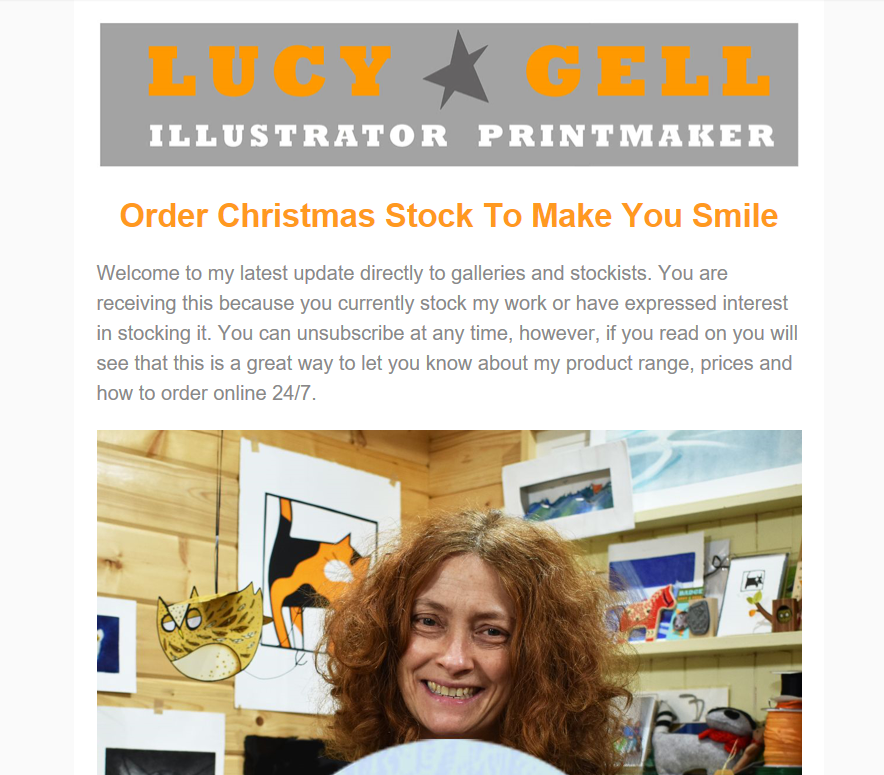 That's my lovely partner and talented printmaker Lucy Gell above not me by the way! OK so why am I telling you now in September - well because I want this sequence of Christmas planning posts to be complete and although you might have missed the boat for a number of galleries you should still pitch this on the off chance. Be prepared for the 'thanks but we have already ordered' but see if you can throw anything exciting in such as a great new product and 1-2 week delivery times and you might be in with a chance!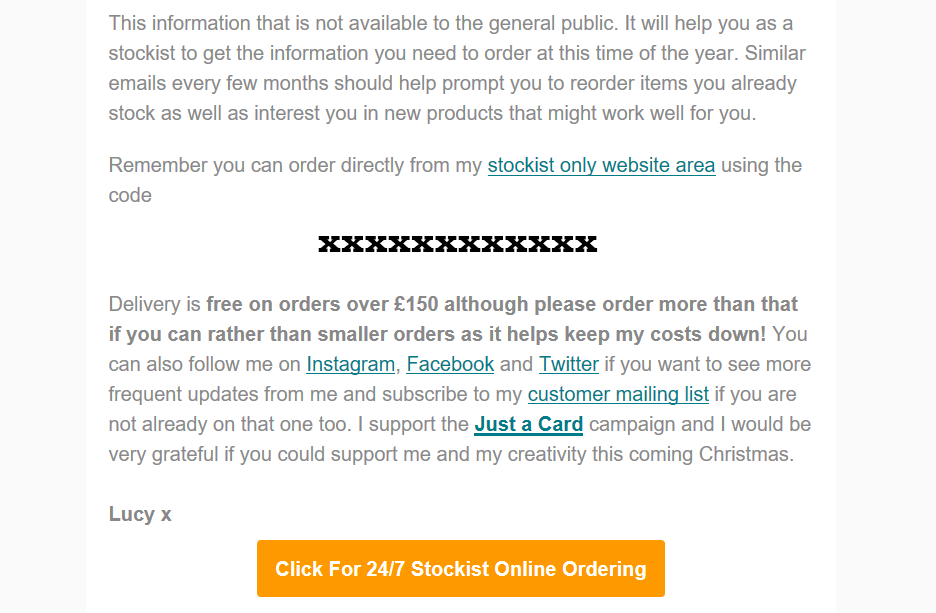 You need to be writing to Galleries and Stockists every month or two anyway (I will discuss that in a later post). You need to stay in their minds and you need to call them by phone or visit from time to time and maintain that personal level of contact with them. But this is your first pitch for Christmas, your peak selling period, so this one warrants extra effort! Your stockist email goes out before your general customer email because it is more time sensitive. Hopefully you have identified your Christmas lines by this stage and taken some good Christmas themed photographs so what do you include in your email?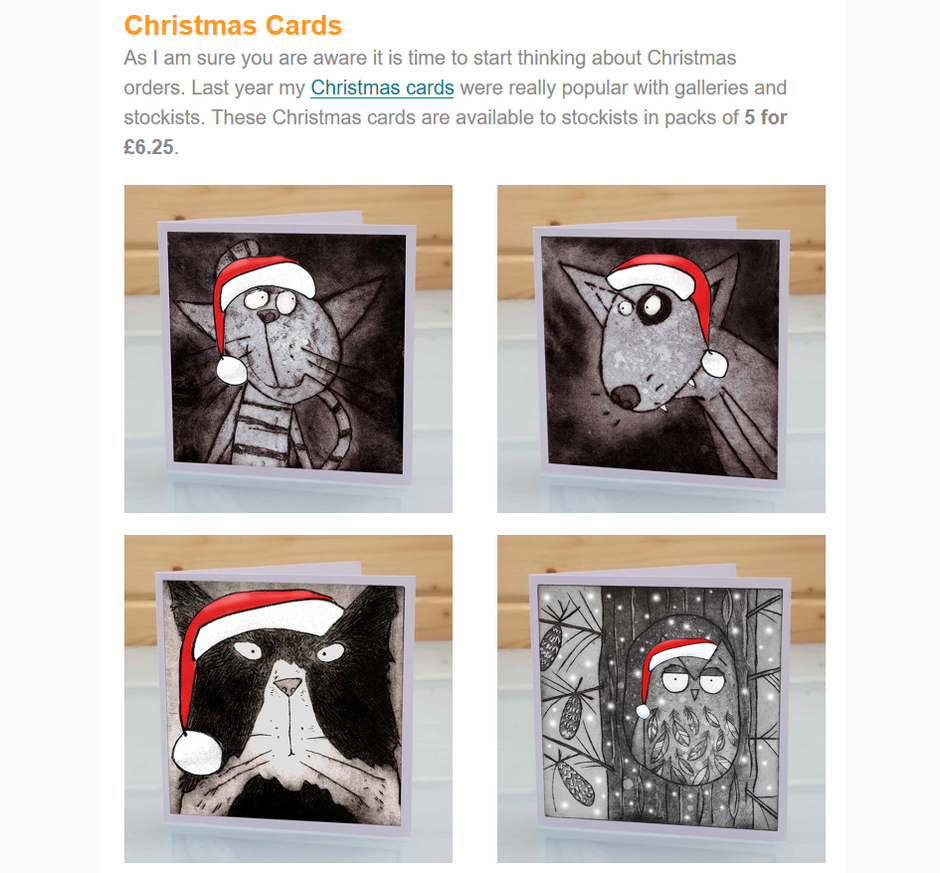 Don't overthink this. Don't spend days on a really long email. Hopefully you have maintained a regular contact with your galleries and stockists so they are familiar with you and your products so you just want to get in front of them at the right time with a Christmas theme. Use a mailing system such as the one I mentioned in Day 16 - Setting Up A Mailing List but keep a separate list of galleries and stockists in addition to your general public customers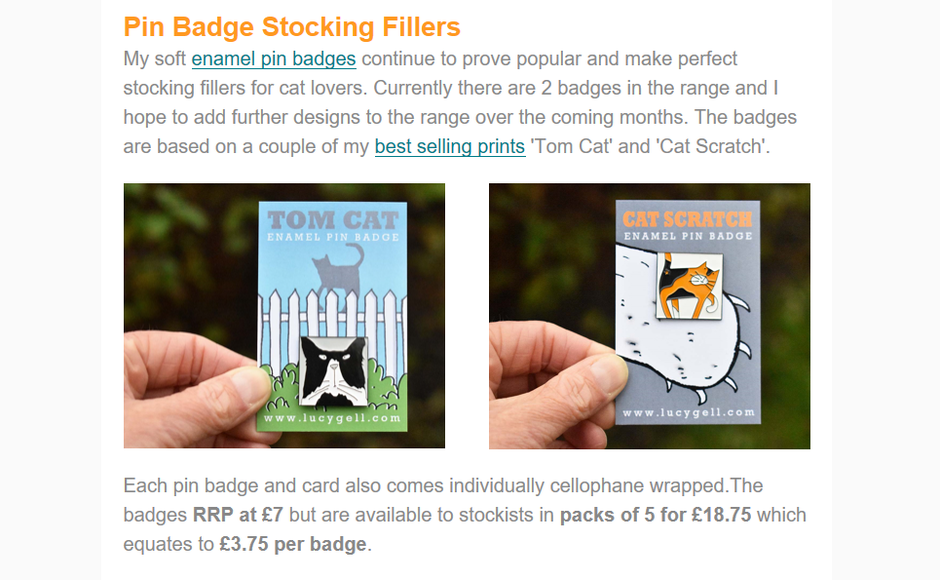 highlight any seasonal products you have such as Christmas cards

show lots of photos of these and links to relevant areas of your website to see more

show photos and descriptions of other products that will make great gifts covering all price ranges

give the stockist an easy means of ordering either through your website or a link to a stockist order form

guarantee speedy delivery times so that they will get their product in good time for Christmas

clearly state RRP and stockist prices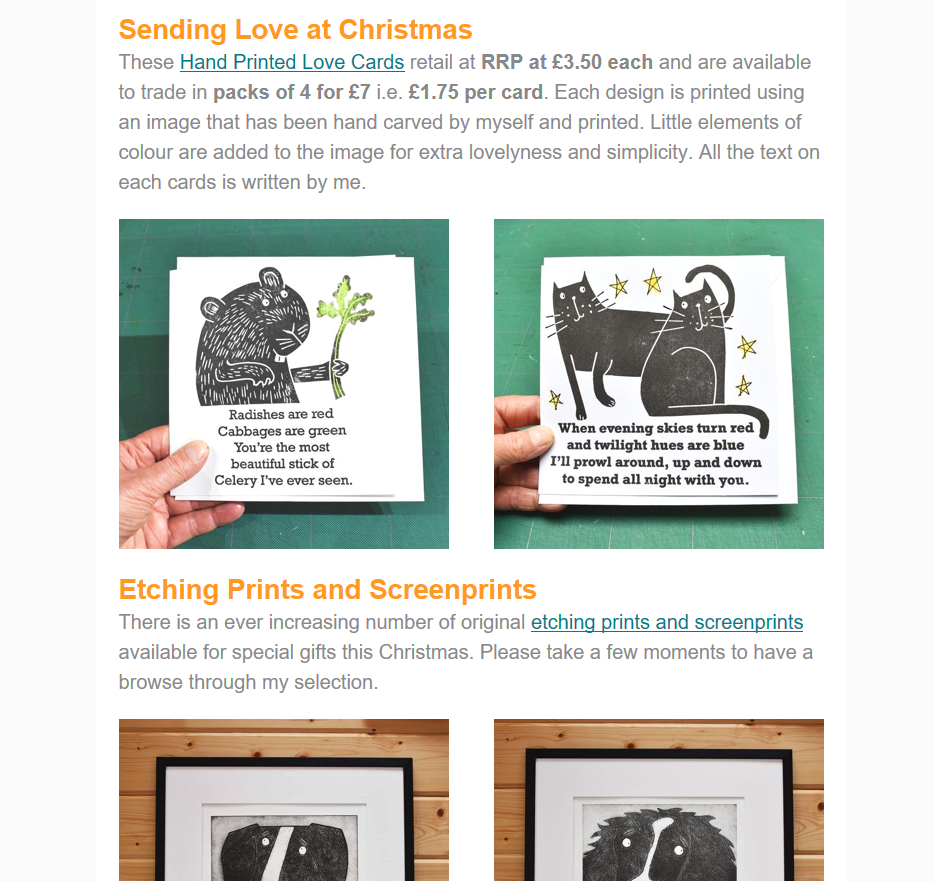 There are many things to consider when dealing with trade buyers such as trade vs SOR price, terms and conditions, delivery costs, returns, breakage and so on. These are beyond the scope of this post but will be covered in later posts as will further emails that will lever extra stockist ordering!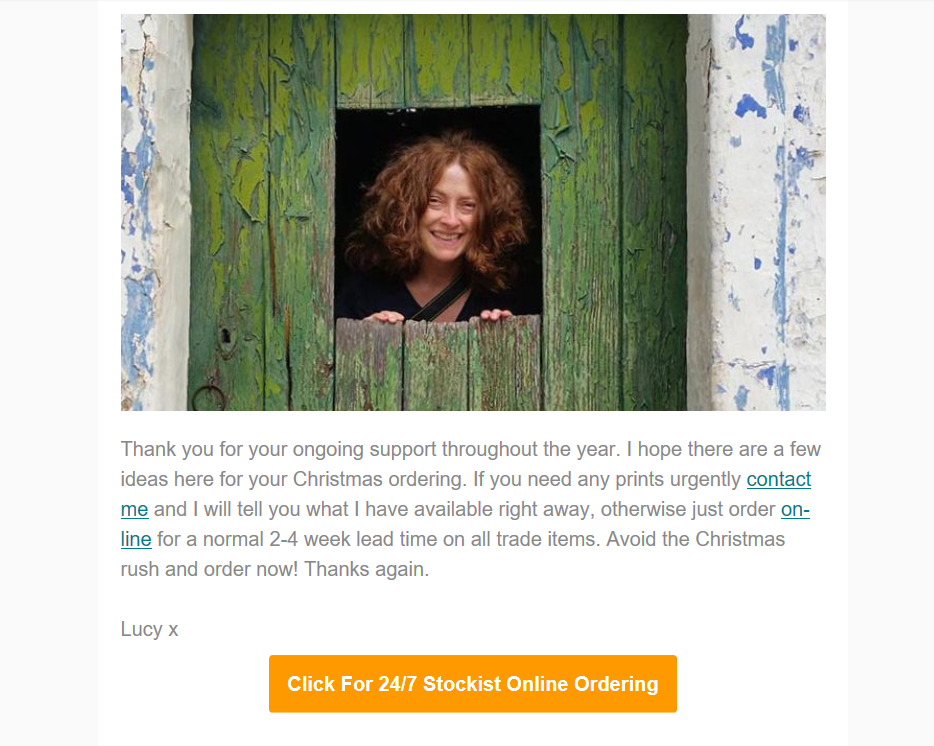 If you have found this free advice useful, please return the favour by following me on Instagram or Facebook liking my posts and mentioning me to your friends! Switch on notifications (see Day 40 - How To Get In First) so you don't miss any posts! Thanks.
Have you sent your stockist email yet? If not why not? If so what did you say?