As I said in Day 65 I am running a little behind here. You really need to be doing this in August or earlier not September but if you are doing it in September best get a move on!
Think about what sells at Christmas? What did you see at shows last year? Google Christmas gifts. Do you have current products that you can put a Christmas slant on? Do you have seasonal products? Can you group products together as a 'set' that create an ideal gift for the Christmas season? Think about what people want to buy at Christmas - dark evenings, Christmas scents, Christmas scenes (like the one here from Clare Allan), nostalgic gifts, personalised gifts, Christmas tastes, fragrances and so on. Think numbers, lots of smaller affordable gifts for many people, stocking fillers, a handful of special gifts for special people. Think about your presentation, can you add anything to the product that might make it more seasonal?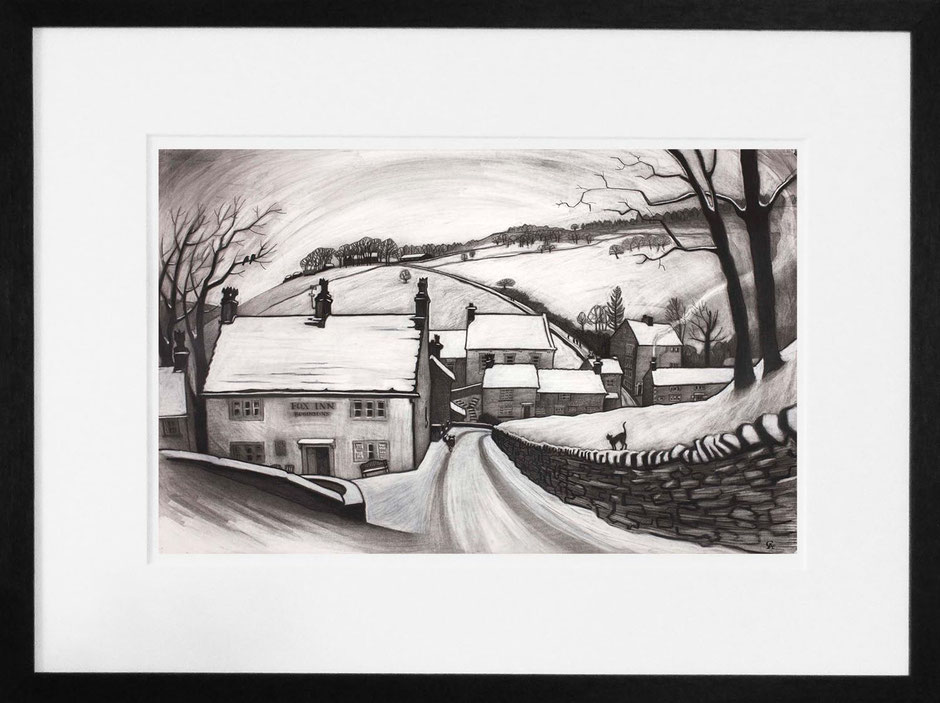 Christmas is a time to market all of your products, however, if you can isolated a handful of products with a Christmas slant this will really help your marketing in newsletters, social media, at shows and so on as it gives much more of a Christmas feel to them and will develop more interest even though you might get more sales from your other mainstream products having drawn people in.
My partner Lucy Gell is a printmaker. She creates etchings in a number of different formats including acid plate etchings. She has transposed a number of these images to greeting cards and she decided to add a Christmas twist to a number of these cards by scanning the etchings into Photoshop and adding a Santa hat or some Christmas snow to them. She came up with a nice set of Christmas cards to add to her Christmas range and each year she has the opportunity to seasonalise a number of new etchings in card format! Great humour typical of her brand and great crowd pleasers.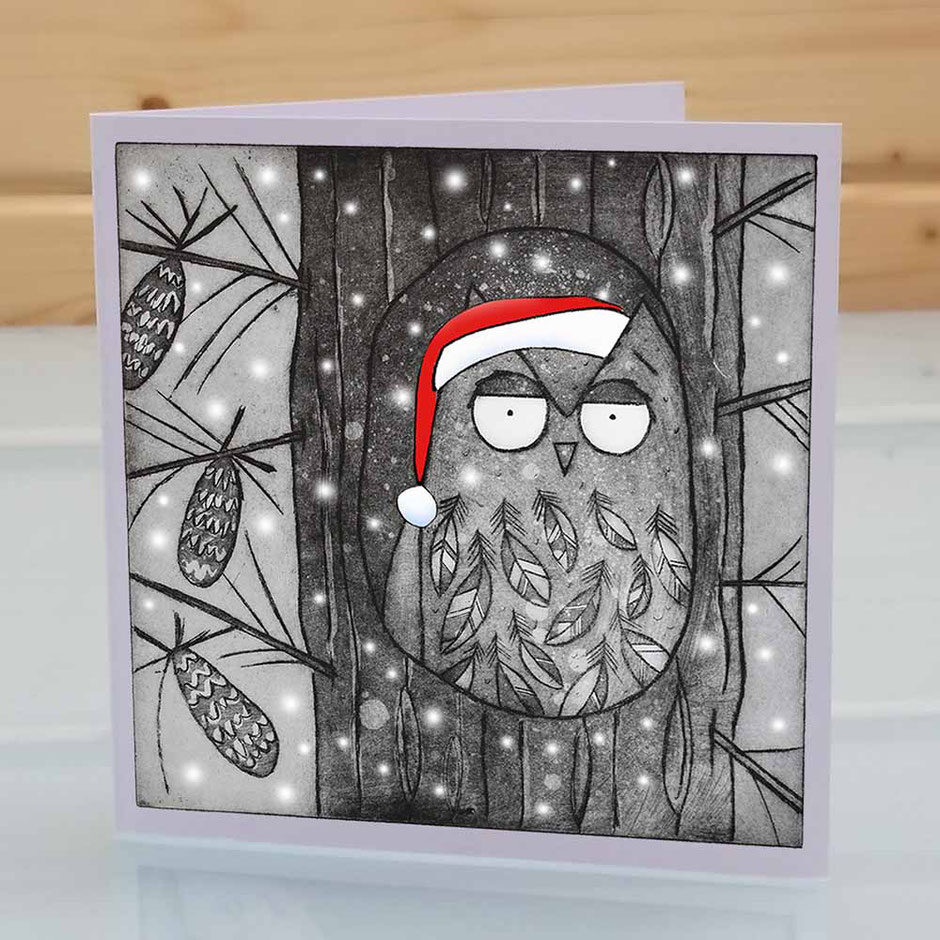 Lucy has another product which is a 3D bird card. She has a number of birds in the card range but decided to add a scarf to the birds for Christmas marketing and this was received really well. The Robin is particularly popular at Christmas and fronts a lot of her Christmas marketing.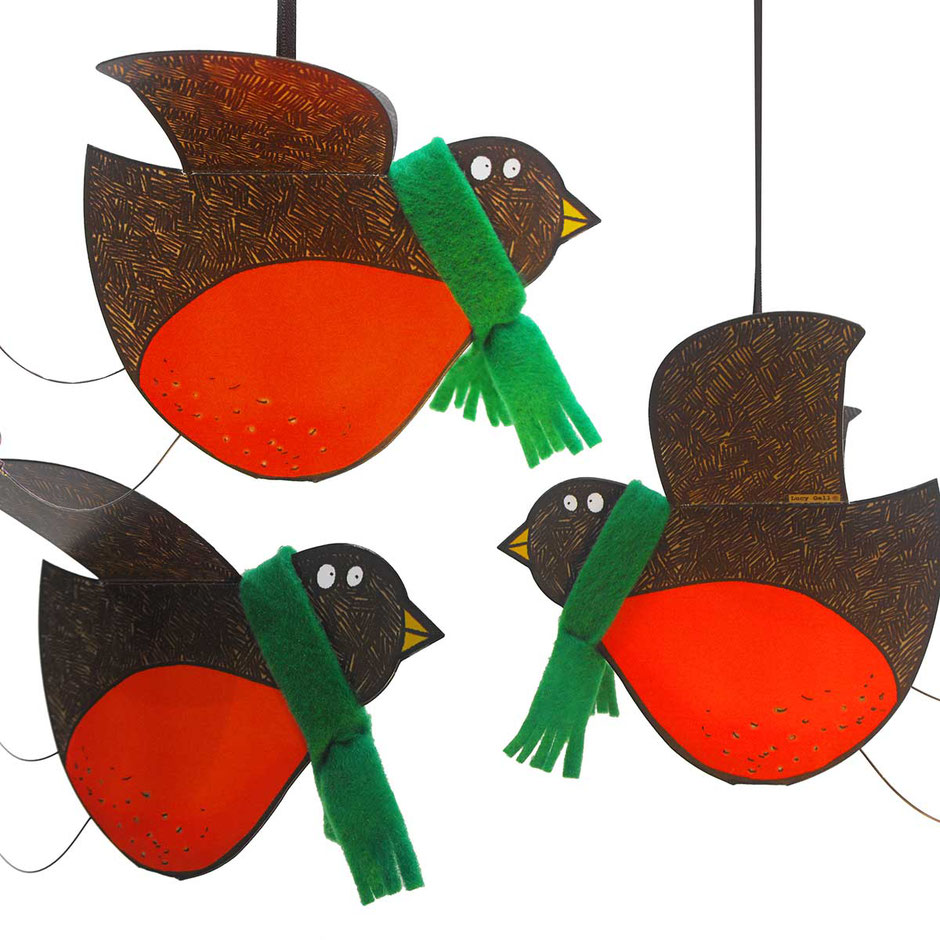 Think about personalised Christmas gift sets. Another customer Catherine Edwards, better known for making luxury leather bags, has some great gifts including a personalised men's shaving kit, as well as unusual gifts such as a luxury leather wine carrier and twine  pot / yarn dispenser. Unusual gifts that have a luxury feel to them like this work really well at Christmas. Another customer, Garry Lomas, produces a calendar of his landscape photographs of the Peak District for Christmas, time sensitive of course but great at Christmas - be careful though, don't get stuck with a stock of these after Christmas! Think originality, personalisation, seasonal gifts.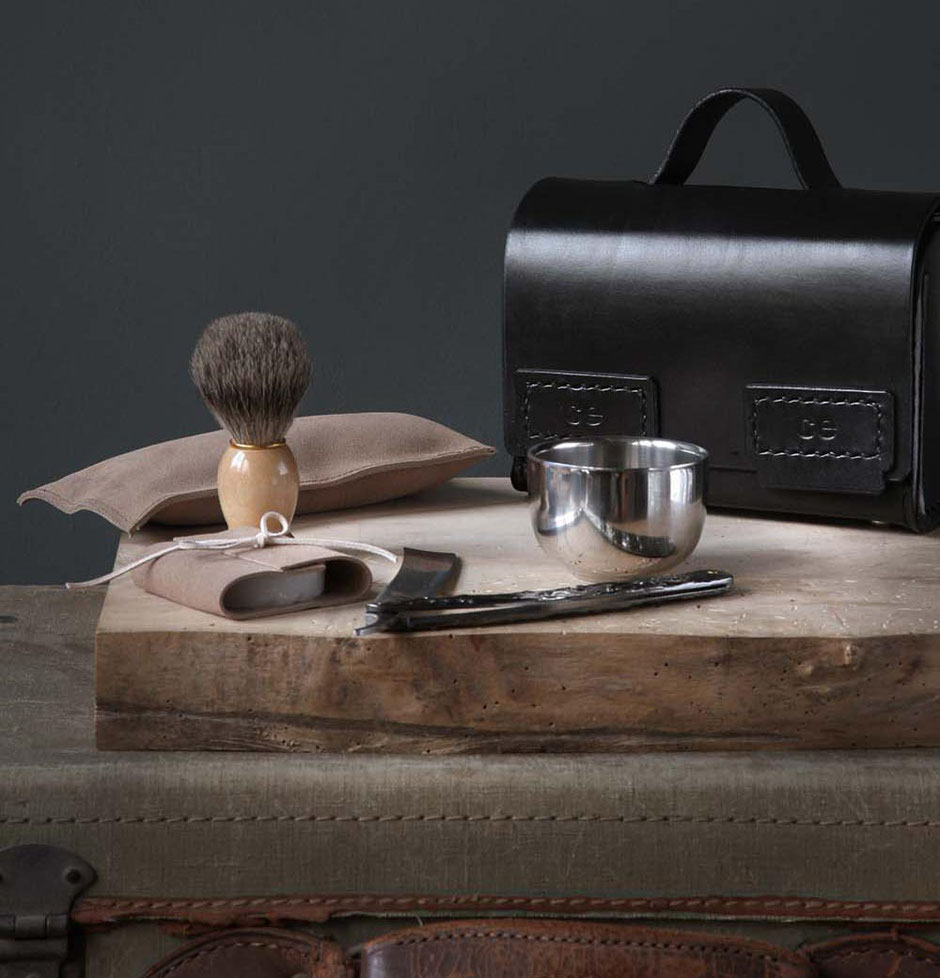 Create your Christmas products in August or earlier so that they are in good time to photograph well and then include in your newsletters, social media and other correspondence in the run up to the Christmas season. Use variants on existing products for the season if you can but if not you can always sell any product you don't sell this year next year! If you order materials in August or earlier and products start selling quickly you can always restock again before Christmas so be slightly conservative at this stage unless you have previous sales to go buy and test the market early rather than run the risk of being overstocked or running out at Christmas.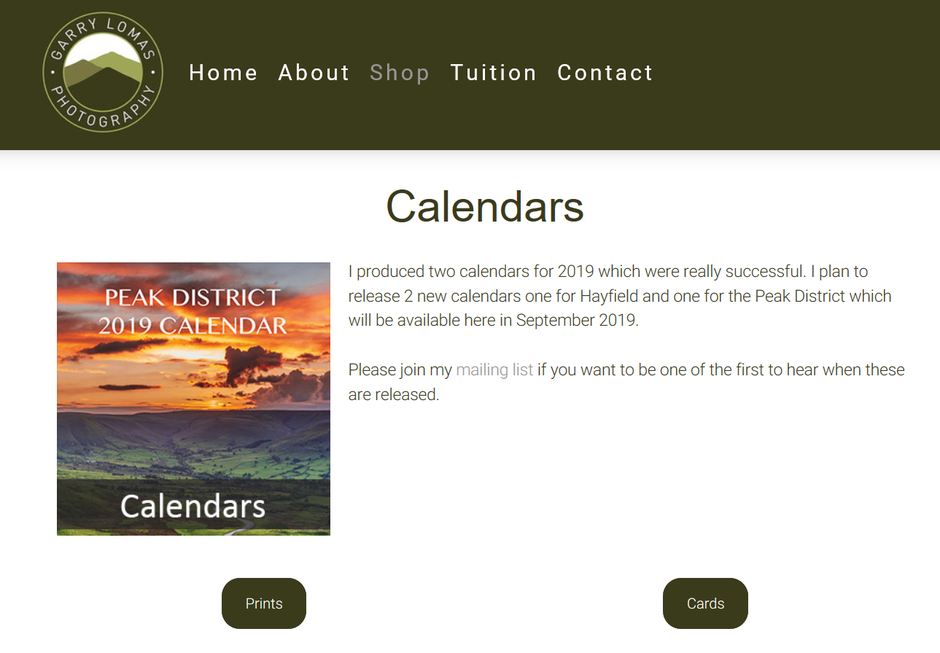 If you have found this free advice useful, please return the favour by following me on Instagram or Facebook liking my posts and mentioning me to your friends! Switch on notifications (see Day 40 - How To Get In First) so you don't miss any posts! Thanks.
What products have you created especially for Christmas?