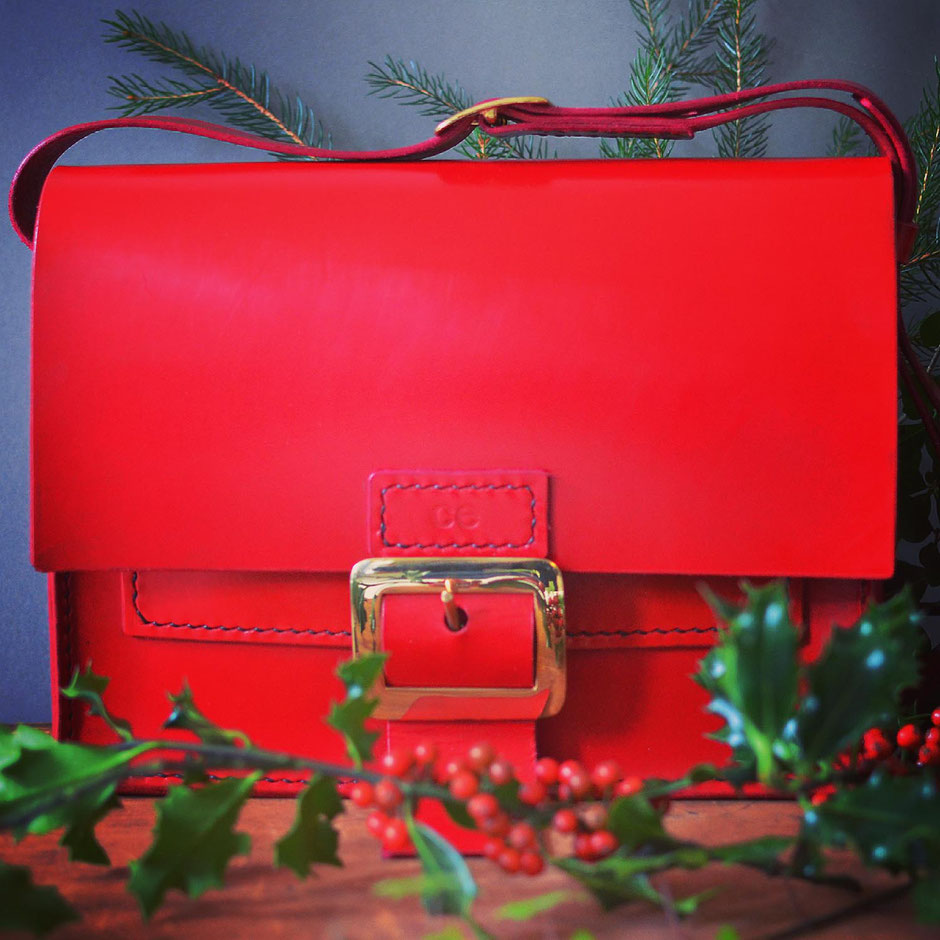 This really is a task for August if you are reading it in 2020 or later. If you are reading it as I write it in September 2019 its running a little behind but there is still time. Doing this mid or late summer will seem strange but its important to get this done early not when you are rushing around later trying to fulfil Christmas orders and don't have the time. It's hard to feel Christmassy when the sun is shining and days are long but if you are going to market your products well in the run up to Christmas you need to get into that Christmas spirit as early as possible as a business not put it off as long as possible as a consumer. Consider the following
if you have Christmas cards make sure you have lots of suitable photos
if you have seasonal products make sure you have lots of photos
place holly and pines in shots with your products (like Catherine Edwards above)
photograph some products with a Christmas bow on them (like Lucy Gell below)
use quality tinsel
consider products under or near a Christmas tree
use quality baubles
make use of Christmas reds, greens, gold and silver colours in your shots
wrap up empty boxes in Christmas wrapping paper
make use of tasteful santa hats
use Christmas stars
use glitter
use Christmas lights, possible out of focus in the background
photograph for your gift wrapping service
use darkly lit rooms with open fires in lifestyle shots
use the feature on your SLR or smart phone that allows you to blur the background
ensure that your product is well lit even if the rest of the shot is dark and atmospheric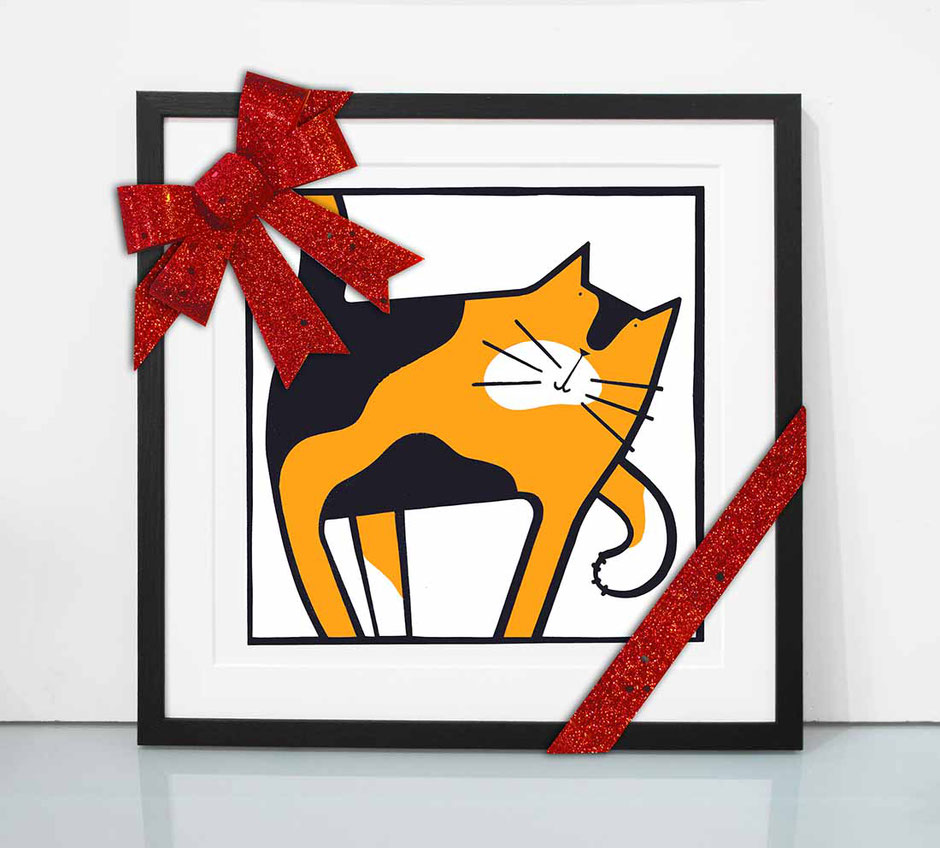 In all your photography go for quality and taste and completely avoid tack at all cost!!! Google 'Christmas Gift's' for ideas of how to stage some great Christmas shots of wrapped presents.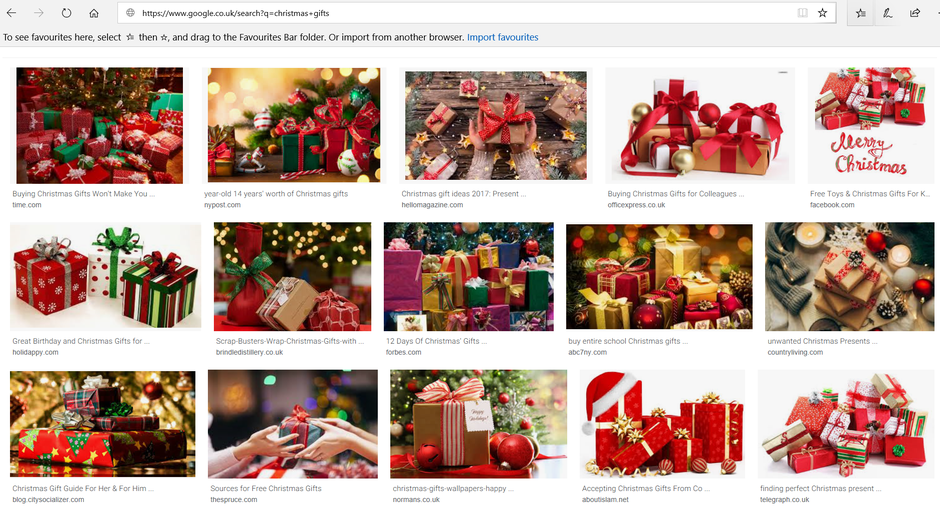 Then just Google 'Christmas', select the 'images' area and then select the category buttons for ideas of ways to stage some of your product shots. For example if your product works best in a living room and is décor click 'living room' and 'decor'. If you need to filter further for shots which predominantly use reds for example click 'reds' too.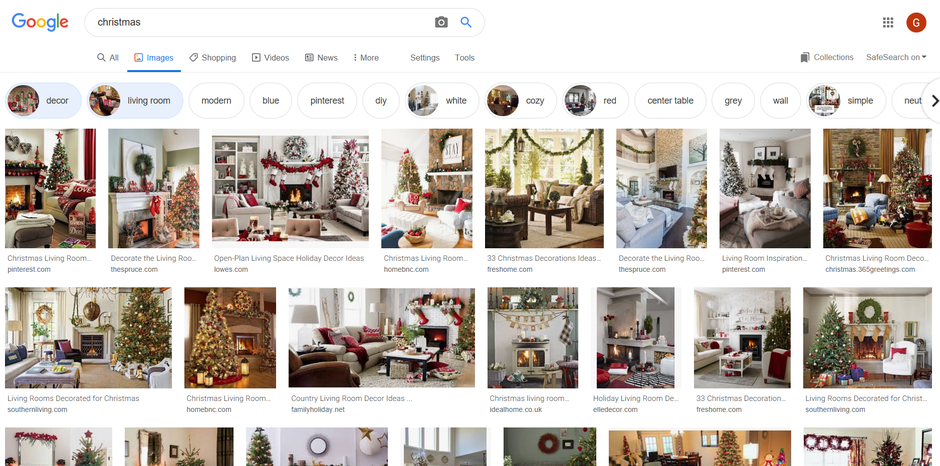 Google can be a great source of inspiration for your own shots so go on - get that box of Christmas decorations out of the attic and get to work early. You will be glad you did later when things start to get busy! Aim to get as many shots as you can so that you can use them on your website, newsletters and social media posts without people getting bored of seeing the same image.
If you have found this free advice useful, please return the favour by following me on Instagram or Facebook liking my posts and mentioning me to your friends! Switch on notifications (see Day 40 - How To Get In First) so you don't miss any posts! Thanks.
Have you taken any Christmas shots yet? When did you take them and how did you stage them?