Over the last couple of posts I have been talking about ways of compensating for the fact that customers cannot touch and feel your product when you are distance selling over the internet. You need to work much harder to help customers understand the size of your product as well as the quality of materials in the product. If you think about selling in person at shows and exhibitions, how often have you got into conversations with customers about how you create your product? Are they often surprised at the process and the time and care taken to produce it? How does this affect their perceived value of your product?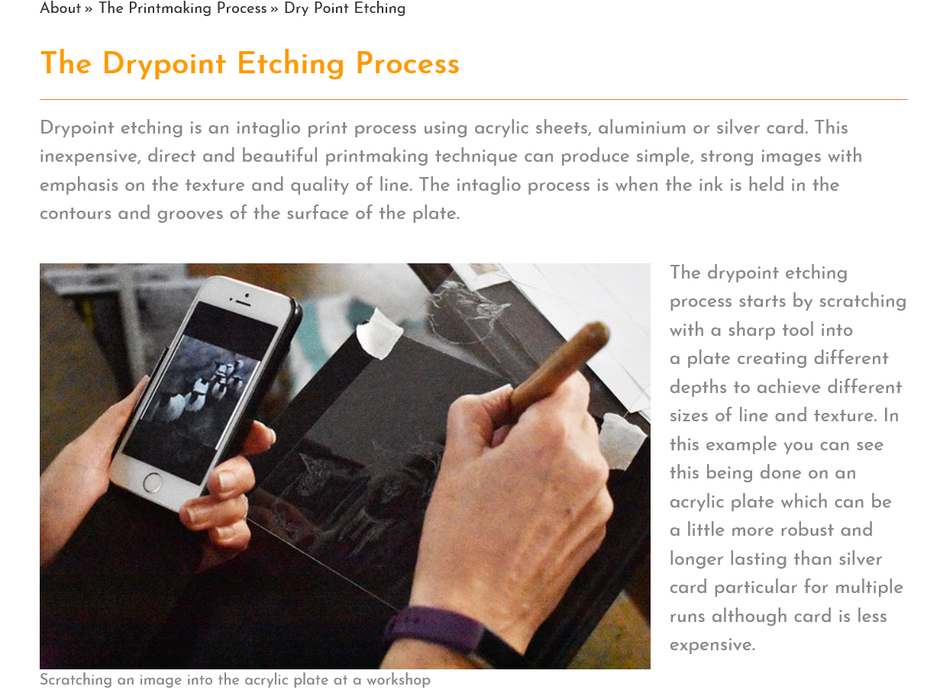 Customers often love to learn more about you and your process. If you give them the chance to learn more then you will increase their interest in you and your products and you will add value to your products and increase your chances of a sale. My partner Lucy Gell is a printmaker and I have attended many shows with her where people see one of her images and have no idea how it is produced, they have no idea that every image is an original or how different the processes of acid plate etching, dry point etching, linocut, monoprint or collagraph are for example. I support artists and photographers that have their original work reproduced using the giclée printing process and few customers are aware of what that process is. At shows you will strike up many conversations about this, make sure that you share similar information about the processes on your website.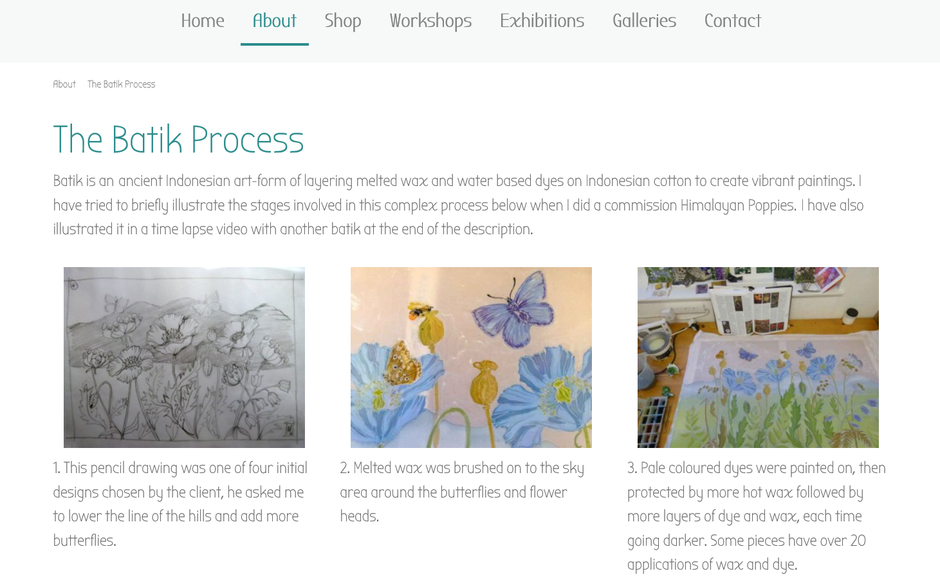 Your art or craft is produced with great skill. Do not be afraid to tell your customers about it. Add a bullet point against the product such as '- original acid plate etching' with a hyperlink to a page under your 'About' menu that explains that whole process with step by step narratives and pictures or ideally a short video or time-lapse video if you can. Even if someone else then goes on to reproduce your work for you using the giclée printing process, for example, link to a page explaining this process.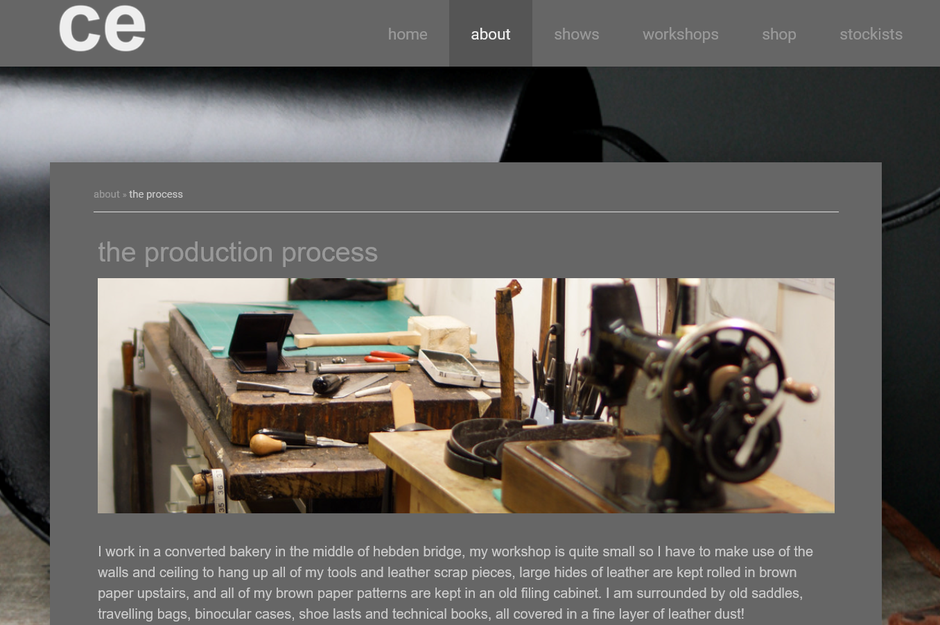 The process of writing this material may be a little time-consuming, however, you probably use the same process for many products so by writing and illustrating the process once you are helping to increase interest in and sales of many of your products. Timetable some time for it. The material you create for your website can be reused on your stand, in brochures, on social media posts, newsletters and more. It is a great investment of your time.
If you have found this free advice useful, please return the favour by following me on Instagram or Facebook liking my posts and mentioning me to your friends! Switch on notifications (see Day 40 - How To Get In First) so you don't miss any posts! Thanks.
Think about things that you discuss with customers at shows. What interests people? Do you have a page about that? Is it easily accessible? What processes do you explain to people?