In Day 58 - Rule Of 7 And Organising Your Shop I talked about grouping things in order that you simplify navigation by keeping to the rule of 7. There is, however, another really good reason for grouping things and that is SEO (search engine optimisation). Those 3 simple words probably strike a great fear of the unknown into many but really its not that difficult when you know how and over some coming posts I will try to share some of the secrets of this mystical black art! Having said that, however, SEO is no longer the be all and end all as it was a few years back, there are now many more ways to get people to your site and products through social media promotion, paid ads and so on but don't ignore SEO, after all it is free and its one part of many important things you should be doing!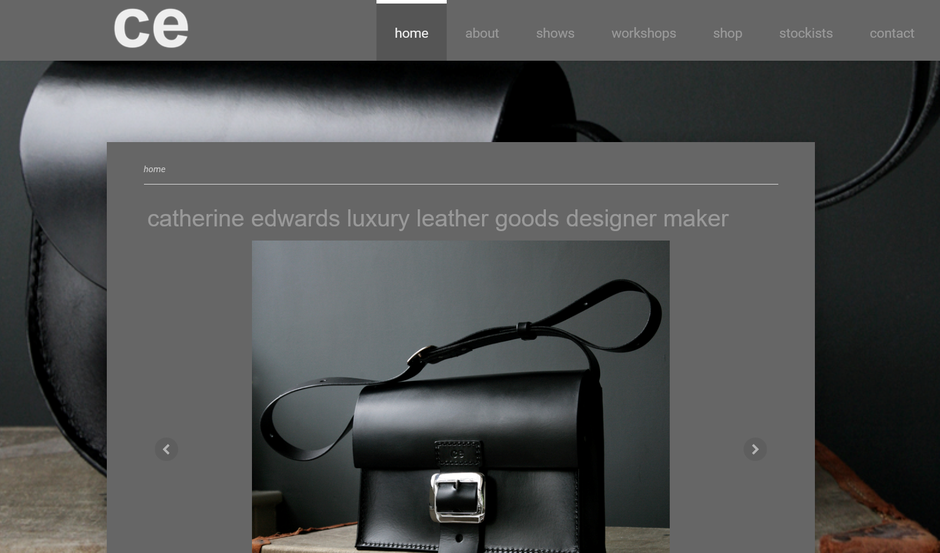 So let me explain why you need landing pages and how they help SEO. Some marketers might disagree precisely on terminology here. My definition is that a landing page is simply an entry point for customers to your website other than through your homepage. Others might argue that it is a standalone page that is part of an advertising campaign to convert leads. They too are correct and I will cover that later in the project but for now I want to explore bringing customers in organically (for free) through something you need and have already if you are following advice so far.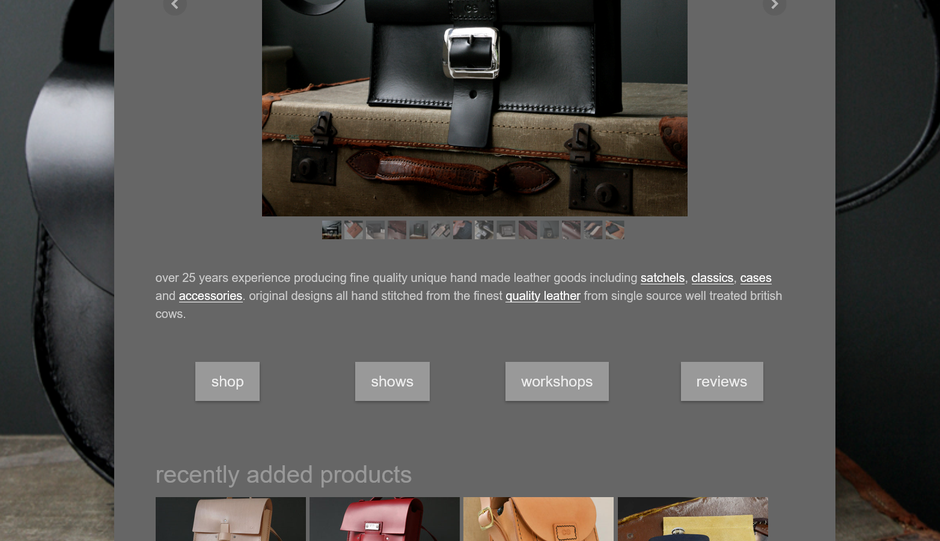 A good analogy I could use here, I suppose, is a raffle. Imagine you enter a raffle and just buy a single ticket. That represents your chances of getting a visitor when you are sat on google in amongst all your competition. Apply good search engine optimisation to your homepage and you upgrade this to a sheet of tickets. If you then create well optimised landing pages for each of your product groups then this might be another sheet of tickets for each group then maybe another ticket for every well optimised product page you add to your shop. See the pattern? The more ways people can come into your shop the more chances you have of attracting more customers and winning more sales!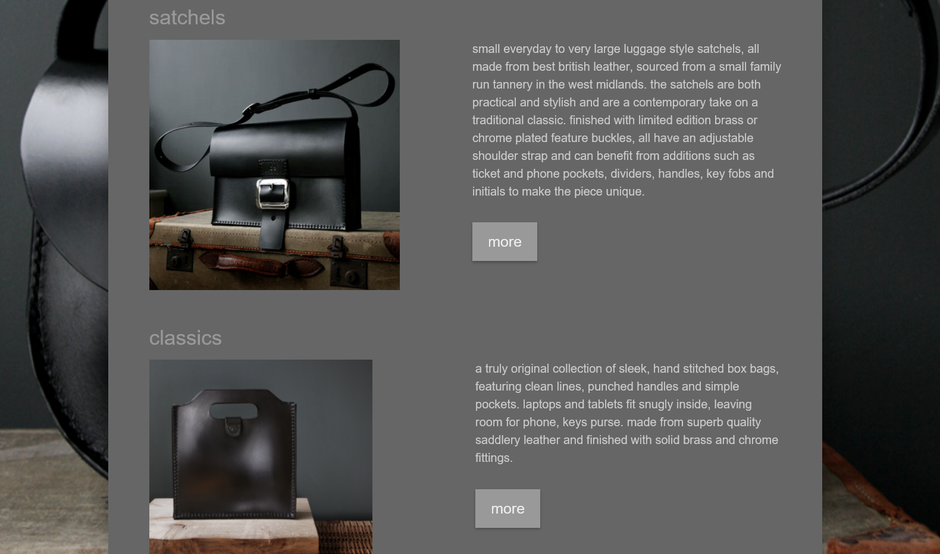 So what exactly is an optimised page and how do you go about designing one? Well imagine your craft is selling high end leather goods, for example. Somebody is using Google (other search engines are available ;-)) to find you. They want to buy a luxury leather satchel. In your shop you have lots of luxury leather satchels but you also have clutch bags, backpacks, more traditional classics as well as a range of other leather accessories. Your homepage is designed to detail your brand so yes it will mention 'luxury leather goods' and 'satchels' but it will also mention that you do all the other types of products too and by listing all the others this has the effect of watering down the strength of the word 'satchel'.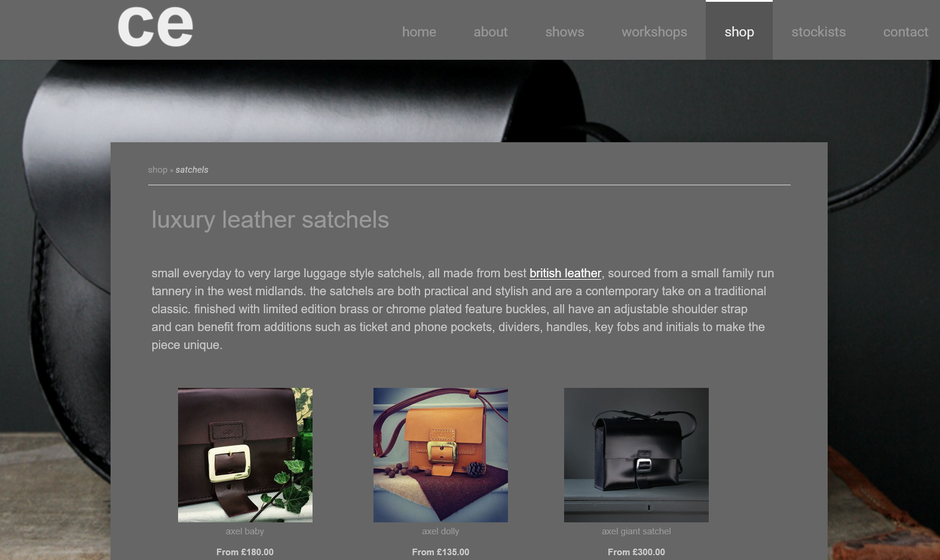 A good plan, therefore, is to concentrate on your homepage about setting the scene for your luxury leather brand. To briefly mention all the things that you do and provide simple navigation to other areas of your site to find out more. On your shop page you need to list all the different types of leather product that you produce so that when people find your shop they can easily find their way to the range of product that they are looking for, however, your main shop page will list each of those ranges and so in terms of search engines it is not heavily weighted towards any one range. It is essential to mix the product ranges here to make navigation easy but your search engine rankings will be weak for specific search terms for that page as no one product type stands out. For a human visitor, however, this page is essential as it will help them to find their way around your site and to find the product range and then product that they are looking for.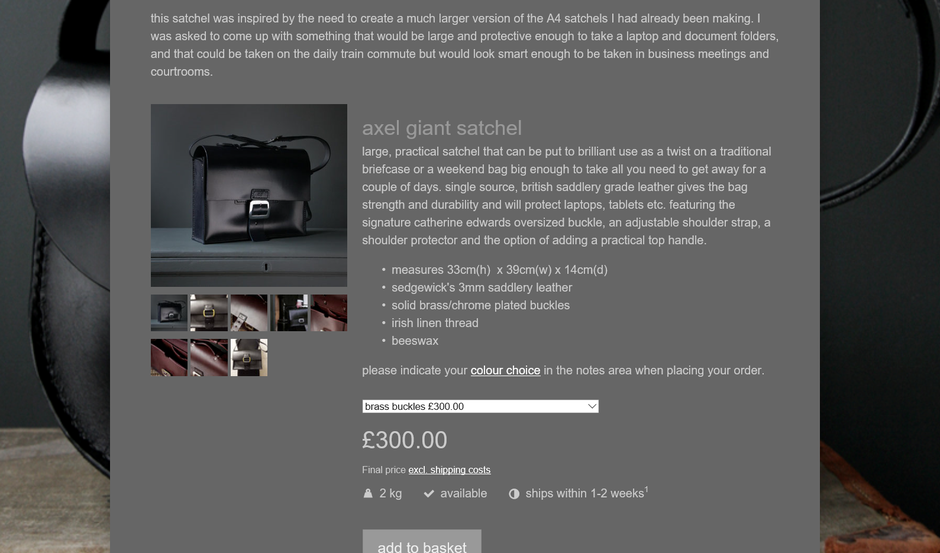 What you therefore do is to group your products creating a landing page for each of your product types. In this instance it might be a landing page for your 'satchels', another for your 'classics', another for your accessories. (This method is of course depends on your having a number of products in that range). Just creating this page will help, but to really make the page work hard for you and draw people into it straight from Google etc needs some basic SEO too. The product type landing page will then have a link to each product in that range which will also have its own search engine optimised page. I will detail how you optimise all these pages very soon.
Once you have these landing pages in place they will help to increase free traffic to your website through the search engines but they are also good pages to point visitors to from your newsletters and social media and paid advertising when you are talking about that specific product range there.
If you have found this free advice useful, please return the favour by following me on Instagram or Facebook liking my posts and mentioning me to your friends! Switch on notifications (see Day 40 - How To Get In First) so you don't miss any posts! Thanks.
Are you making use of landing pages to bring people in to different areas of your website?