In Day 56 - Where To Sell Art & Craft Online I discussed a number of 3rd party sites that you could consider using to sell your art and craft online. I will come back to a number of these further on in the project but today and in the next few days I want to concentrate on your own website where you should host your central web presence and can direct visitors to from everywhere else. Once people get there how do you help them to easily find your web shop? I am currently developing a new website for a talented local landscape photographer Garry Lomas and will use images from that work in progress site soon to be released to illustrate the points.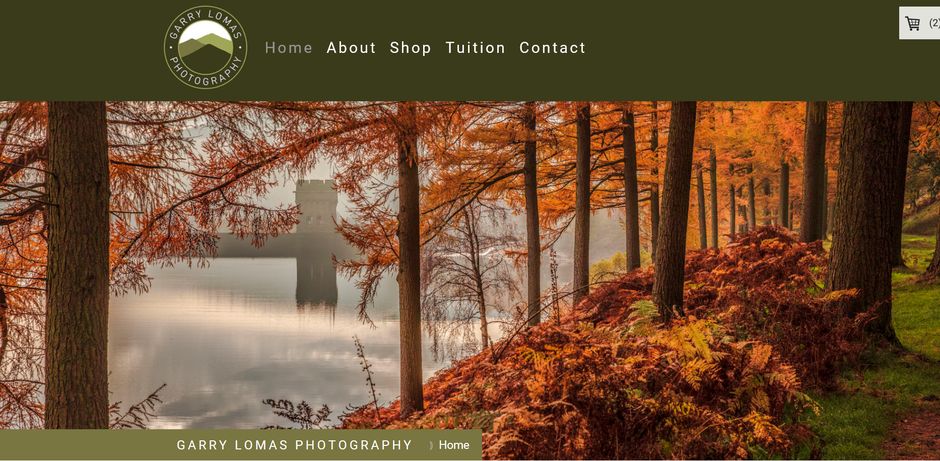 The first thing to do is to list your shop in your menu. Obviously you have a main menu (usually across the top of the screen but preferences can vary) and each item in there will either lead to a web page when clicked or to a submenu that then offers a further submenu to select from. Your shop is very important and needs to be found easily! Do not hide it in submenus, ensure that it features clearly on the top level menu. Don't complicate the menu with a lengthy description such as 'online web shop' or 'online web store', keep it short and simple with the word 'Shop' or 'Store'. Position it somewhere to the right of the 'Home' and 'About' options but before the 'Contact' option.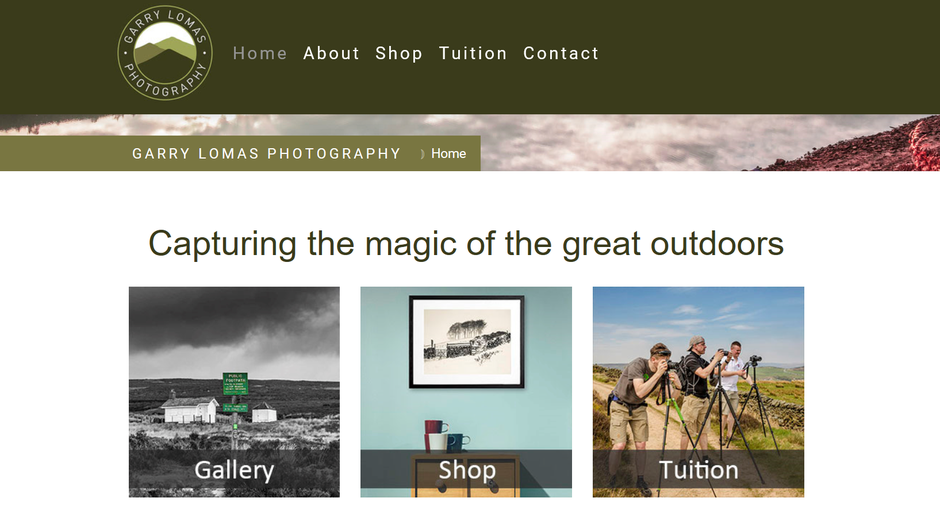 The second place to link to your shop is on your homepage. The link is small on your menu but most people used to navigating websites will know where to find that link in your website and the link will be there regardless of what page on your website a visitor is visiting. For many visitors, however, your homepage is the first page that they will see. This is a page that will create a first impression for many visitors. It is also a page where you place your most important 'call to actions' i.e. the things that you want people to do most in order to create your best first impression and in order to help them quickly find their way through your website to the things that they are most likely looking for. Use a bright and cheerful button that is not easily missed. Use a picture on the button to make it more easy on the eye but use text to back that up too if necessary. Only use a small selection of consistent buttons for your key elements, don't replicate your whole menu or you defeat the object and just create clutter.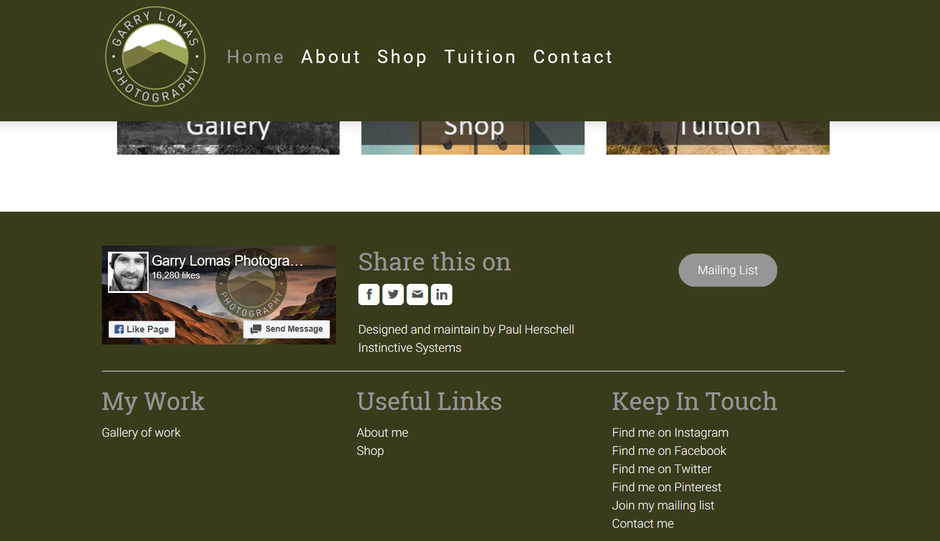 Finally, add a link to your shop in the footer at the bottom of your page (an identical footer should appear automatically on every page of your website). Most people miss this but when scrolling through long pages on a website people end up at the footer and unless your menu moves too you have to scroll to the top again to use it. Adding a link on the footer avoids this and also allows you to group important things that you want to draw to people's attention that might otherwise be buried in a menu.
Finally remember that you can link all these things to a shop page in your website but if that is too hard to manage and you just want to host your shop elsewhere link it to the address of your shop on a 3rd party site. When you do, however, remember to tell your website to use an 'external link' or 'open in a new window' link. That way when a visitor clicks it they open the shop on the 3rd party website in a new browser window without closing the window that your website is already open on. This makes it much easier for them to come back to your website afterwards and less likely for them to simply browse your products then get distracted by your competitors products then never come back to your site again!
Over the next few days I will address a number of web shop design considerations that will help your shop work harder for you and lead to a much more enjoyable customer experience.
If you have found this free advice useful, please return the favour by following me on Instagram or Facebook liking my posts and mentioning me to your friends! Switch on notifications (see Day 40 - How To Get In First) so you don't miss any posts! Thanks.
Have I missed anything?