OK so you are having a great show, half way through now, you have collected a ton of email addresses, you are looking forward to a few days off to recover from the show then you might see if you can remember where you put your email addresses and might do something with them over the next few weeks? WRONG. Apart from doing nothing with them, this is the next worst thing you can do. Timing is everything here. Someone has given you their email at the show, you are fresh in their mind. NOW is the time to strike to make this effective for you. Yes you might get some results in a few weeks time but for your response to be most effective you need to act right away while things are still fresh. Your competition will be doing, don't get left behind! People are more likely to purchase post show if things are fresh and you also stand a chance of securing that sale you almost made at the show by introducing a discount.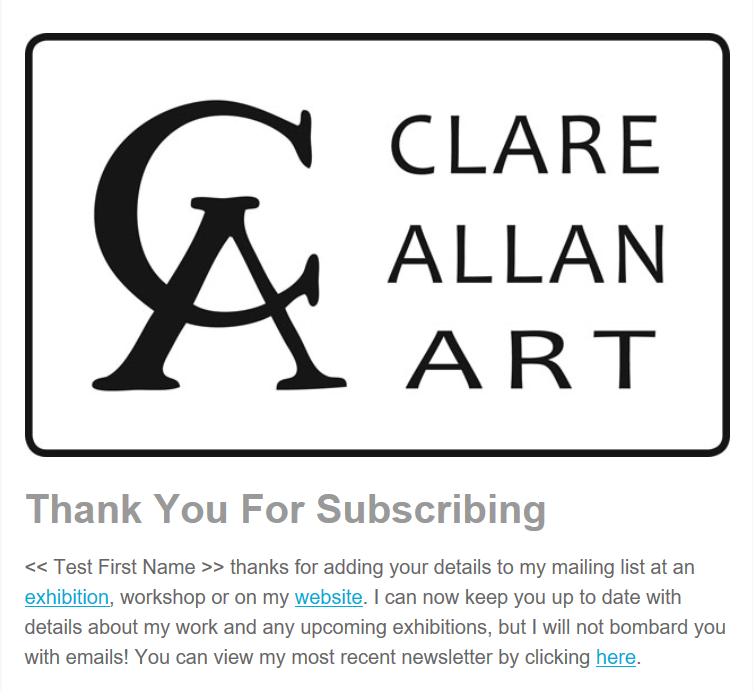 So where are you going to find the time? You are busy serving customers. You need to pack up after the show, possibly drive some distance? Tomorrow you will be exhausted and need a day off then the next few days are going to be filled catching up on outstanding orders, commissions from the show and so on! I understand completely, been there done that got the Tshirt with my lovely printmaker partner Lucy Gell.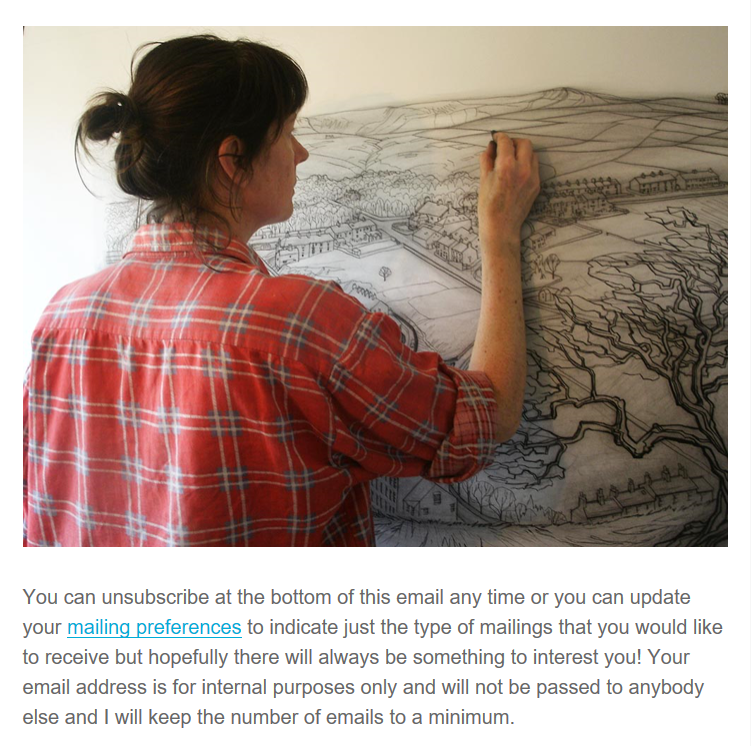 The thing is though - it doesn't have to be a great deal of work and shouldn't be seen as that. It is as essential as any other element of your show preparation, it is not an afterthought, something you should get around to when and if you can! It can take seconds per email address and if you set things up properly in advance you can do this during the show whenever you get a quiet moment on the stand using your mobile phone or immediately after the show perhaps in under an hour?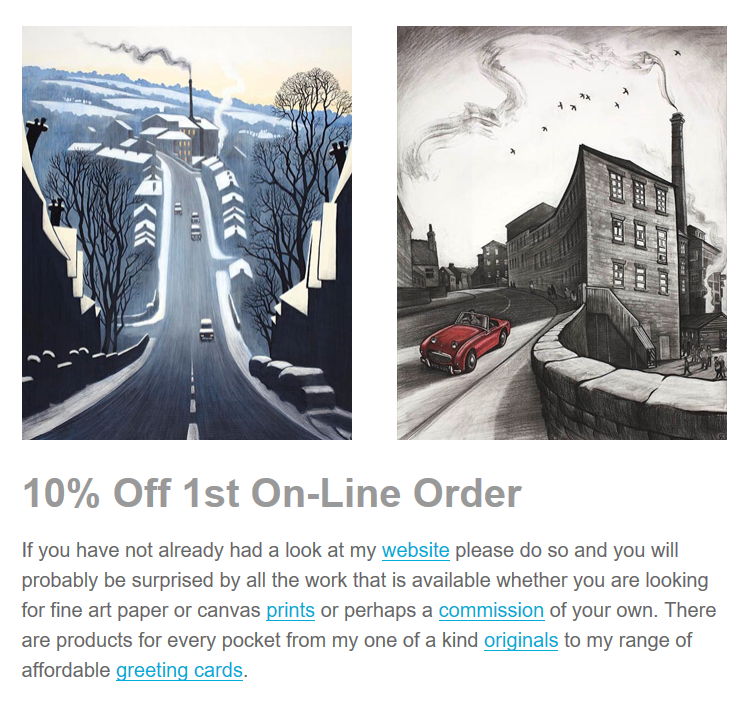 In Day 16 - Setting Up A Mailing List I showed you how to create a mailing list. If your show is one that you have not done before then before the show be sure to go into Mailchimp or whatever software you are using for your mailing list and create a field perhaps called 'how you found out about me' that details the name of the show or exhibition. We will use that later and this important information to track. Don't worry about reusing the same entry if you repeat this show annually, that is fine as you will also know what date somebody joined your email list. It is also important that you set this entry up before the show because somebody might even join your mailing list by simply visiting your website on the back of one of your business cards given out at the show.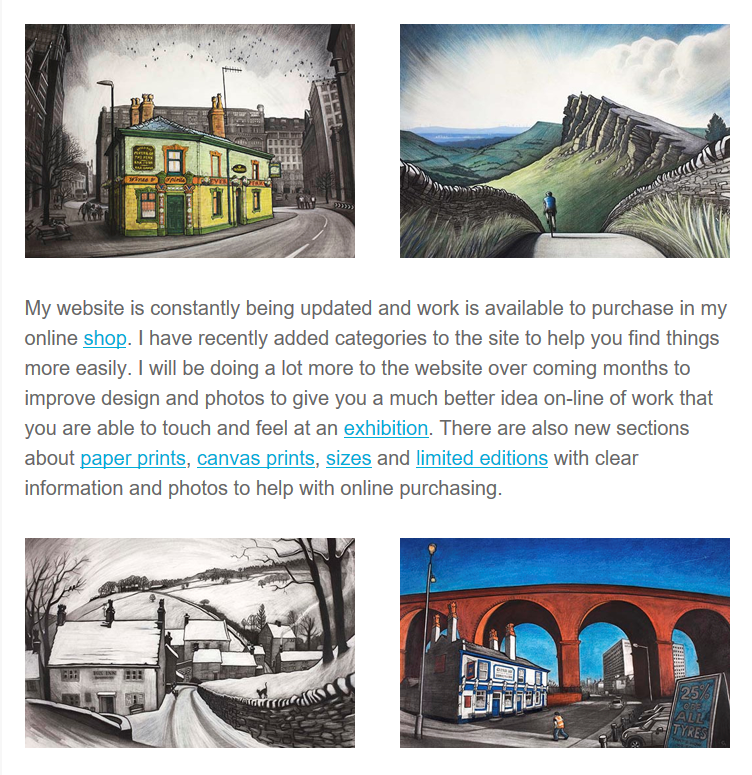 In Day 19 - Send A Welcome Email I talked about setting up a welcome email. This email will get sent to new subscribers regardless of how they sign up. They might visit your website and click the 'join email list' button, they may have received a popup on your website (see Day 17 - Add A Popup Signup) and been persuaded to sign up, they could have thrown a business card in your fish bowl or put their name on your clipboard at the show (Day 50 - Have A Show Prize Draw). Regardless of what method they used you can use a nice generic email that fits all occasions similar to the one here used by the very talented fine artist Clare Allan.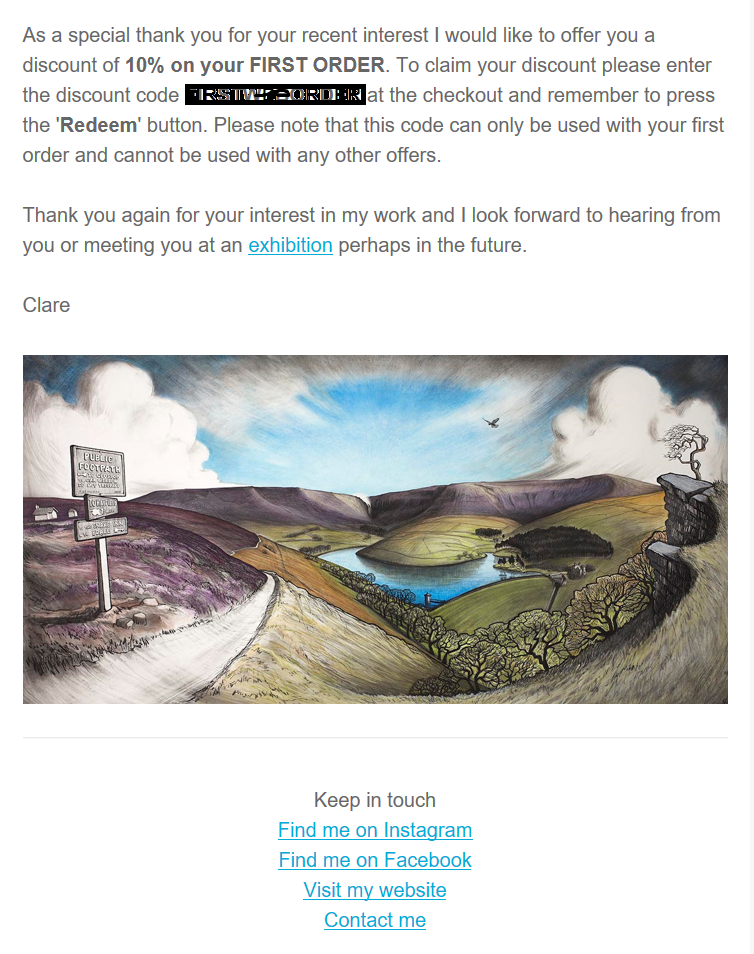 There are several essential parts to this email. Clare uses a mailmerge field at the top of the email so that the email is personally addressed. She uses a subject line that is likely to get her emails opened such as 'Welcome From Clare Allan and 10% Discount'. This subject line is currently achieving over 80% open rates! She tells people why they are receiving her email, she thanks them and tells them what they are likely to expect from her and she rewards them with a discount code for signing up that will give them 10% off their first online order. She also uses the opportunity to display some examples of her work in the email to refresh people's minds of what they may have seen at a show and might use opportunities to link to certain areas of her website that she wishes to draw attention to. 
These emails are really affective for Clare and other customers working with me. I regularly see post show sales and people taking advantage of the discount code. As the email is multi purpose and already set up, however, in terms of work after a show Clare and other artists simply need to access their Mailchimp accounts, enter the persons name, email address and select the field value that identifies the show the email relates to. The customer then gets a lovely personalised email with a special discount offer immediately. That simple. 30 seconds per email address! You can even enter the email address on the Mailchimp app on your phone during quiet moments at the show.
Important - the prize draw has not taken place at this stage. This is simply our first contact with the customer by email. Stay tuned tomorrow to see how that element starts to unfold and we make it even more compelling for the customer to respond!
If you have found this free advice useful, please return the favour by following me on Instagram or Facebook liking my posts and mentioning me to your friends! Switch on notifications (see Day 40 - How To Get In First) so you don't miss any posts! Thanks.
Do you send welcome emails to show signups? What do you include in yours? Is it effective?