So you have got somebody to sign up to your mailing list. Many people at this point simply display a message on the screen that says 'Thank you for subscribing' or similar. Whilst this acknowledges that they are now on your mailing list you will create a much better 1st impression if you send them a welcome email nicely formatted using your branding. Within your welcome email you can not only thank them for signing up but you can draw their captive attention to other things on your website that they might not have already seen or things that you actively want to promote either because they are new or perhaps events are drawing near etc.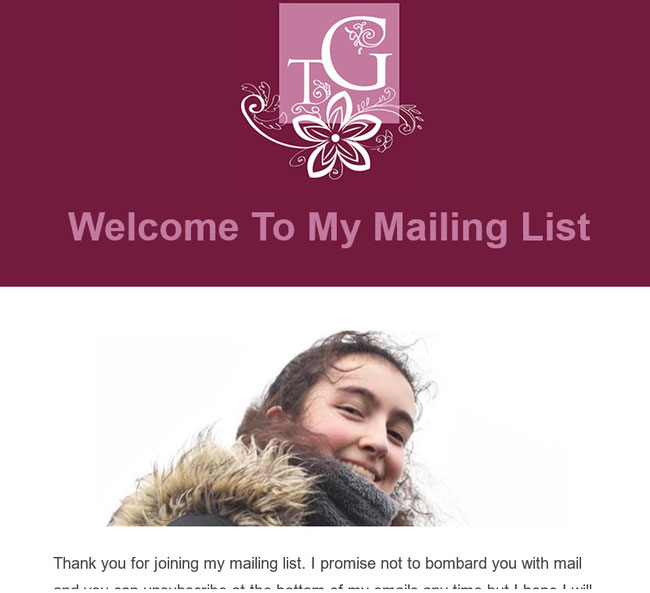 If you are using Mailchimp for your newsletter then this is easy to set up. In your 'campaigns' area select the 'view by type' option and choose 'automation'. This area is used to send emails for you automatically, usually triggered by events (such as somebody joining a list) or time periods (such as number of days since somebody joined a list). Click 'create an automation' to create your welcome email then choose 'welcome new subscribers'.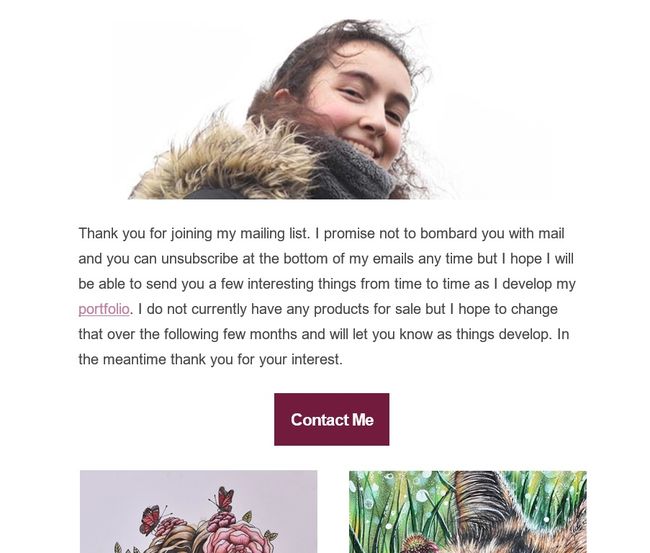 A detailed explanation of how to create your email is beyond the scope of this blog post however think about branding your email with similar colours and fonts to your website, add your logo, use call to action buttons for important items you want people to visit (e.g. your shop, your portfolio, workshops, events etc). Tell people how you are going to use their details, how to contact you, how to follow you in social media. Highlight key events, provide a link to access previous newsletters and so on. Make it interesting but not too lengthy that it doesn't get read. Investing the time now in producing a layout that you are happy with is worthwhile as you can then use the same layout later in the project for your first newsletter. It also creates a much better first impression and is an opportunity to bring people back to your website to look at things that they might not have looked at previously. What do you include in your welcome email?
If you have found this free advice useful, please return the favour by following me on Instagram or Facebook liking my posts and mentioning me to your friends! Thanks.
What do you say in your welcome email?